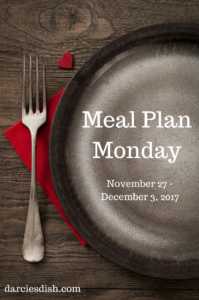 ***This post contains affiliate links. You are in no way obligated to purchase anything. If you do so I receive a small commission, which does not affect your purchase price in any way. By purchasing through my affiliate links, it helps to cover the costs of operating my site. Thank you for your consideration and support!
Wondering how or why to meal plan? Read this first. Wondering what all the letters (S, E, FP) mean after each meal? Check this out. I've also added page numbers if the recipe comes from Trim Healthy Table or Trim Healthy Mama Cookbook book. If you're still in search of even more meals or drinks take a look at my top 30 "E" meals, my top 30 "S" meals, 20 Meatless THM Meals, 25 Bean Recipes, 30 Side Dishes, 38 THM Salads and Dressings, 35 THM BBQ ideas, THM Slow Cooker Recipes, my 20 favorite THM soups, my 20 favorite shakes, smoothies and cold drinks and my 30 THM snack ideas. Also, be sure to follow me on Facebook and Pinterest so you never miss a meal plan, tip or recipe.
Don't have time to read it all now? Pin it for later.
***My meal plans are always FREE and available to print at any time. All breakfasts, lunches, and snacks are portioned for one unless otherwise noted. All dinners are portioned for 6.***
Here's what we'll be eating this week:
Monday:
B – Breakfast Burrito – (2) scrambled eggs cooked in butter with cheddar cheese mixed in and wrapped in a low-carb tortilla shell with water to drink (S)
L – Whoop Whoop Soup with Cider Pop to drink (S) pg. 149 in Trim Healthy Table ***I'm making the half portion of this recipe and will eat it for lunch all week long.
S – Thin Mint Shake (S)
D – Taco Salad – ground beef on top of lettuce with cheddar cheese, salsa and sour cream on top with water to drink (S)
Tuesday:
B – ½ c. old-fashioned oatmeal mixed with ½ diced apple and cinnamon with water to drink (E)
L – leftover Whoop Whoop Soup with Cider Pop to drink (S)
S – Winter Wonderland Sip and a handful of almonds (S) pg. 404 in Trim Healthy Mama Cookbook
D – Garlic Chicken over brown rice and steamed broccoli with water to drink (E) ***I'll be using frozen broccoli. Make the FP version of the Garlic Chicken
Wednesday:
B – Peanut Butter Cup Shake (S)
L – leftover Whoop Whoop Soup with Cider Pop to drink (S)
S – celery with peanut butter and water to drink (S)
D – Chicken Fried Double Rice with water to drink (E) pg. 53 Trim Healthy Table
Thursday:
B – Breakfast Burrito – (2) scrambled eggs cooked in butter with cheddar cheese mixed in and wrapped in a low-carb tortilla shell with water to drink (S)
L – leftover Whoop Whoop Soup with water to drink (S)
S – Refreshing Fruit Shake (E)
D – leftover Garlic Chicken or Chicken Double Fried Rice with Cider Pop to drink (E)
Friday:
B – ½ c. old-fashioned oatmeal mixed with ½ diced apple and cinnamon with water to drink (E)
L – leftover Whoop Whoop Soup with Cider Pop to drink (S)
S – celery with peanut butter and water to drink (S)
D – Pizza Casserole with fresh veggies on the side and Zevia pop to drink (S) pg. 327 in Trim Healthy Mama (the original book)
Saturday:
B – Peanut Butter Milkshake (S)
L – big salad topped with (2) hard-boiled eggs and Ranch dressing with water to drink (S)
S – Cottage Berry Whip with water to drink (FP) pg. 374 in Trim Healthy Mama Cookbook
D – Taco Pie with lettuce on the side and Cider Pop to drink (S) pg. 119 in Trim Healthy Table
Sunday:
B – (2) scrambled eggs cooked in butter with cheddar cheese and green peppers mixed in with water to drink (S)
L – Pizzeria Tomato Soup with Cider Pop to drink (S) pg. 150 in Trim Healthy Table
S – Winter Wonderland Sip and a handful of almonds (S) pg. 404 in Trim Healthy Mama Cookbook
D – leftovers