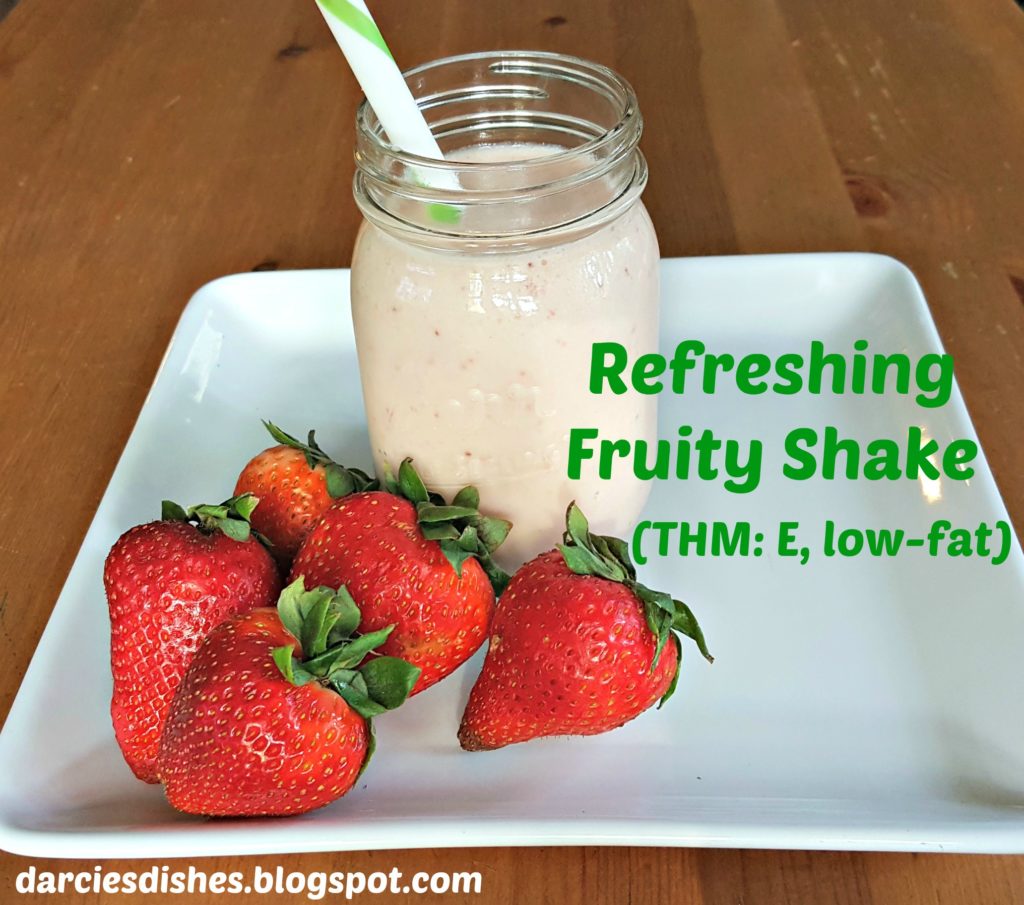 The weather is warming up quite beautifully here in Michigan. It feels like summer may arrive after all! PRAISE THE LORD!!!
When it gets hot, my love for cold sweet treats goes WAY up. Thankfully there are so many items to choose from, for those of you who eat the Trim Healthy Mama way!
I love a good cold shake or smoothie to keep me cool, and my sweet tooth satisfied all while staying on plan too. Here's a list of my favorite THM shakes, smoothies and cold drinks if you're looking for even more yummy ideas.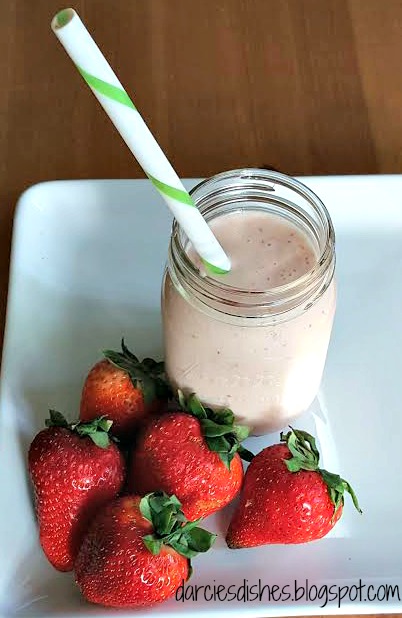 Back to my new favorite shake. With summer comes an abundance of local fresh fruit. My mouth is watering just thinking about it!! I created this shake to include some of my favorite summer fruits.
Michigan has some of the BEST strawberries! Come mid-June they are just perfect and taste better than any candy! Some years we go and pick them, and sometimes I'm too lazy and just buy them from the farmer's market. Either way, I look forward to them all year!
Thankfully, I still had some frozen fruit left from last summer, but you can use fresh fruit in this shake too. If you use all fresh fruit, make sure you add some ice cubes.
This shake is an E, so it's a great option for those of you who struggle to get in your E meals and snacks. I hope you find this shake as refreshing as I do!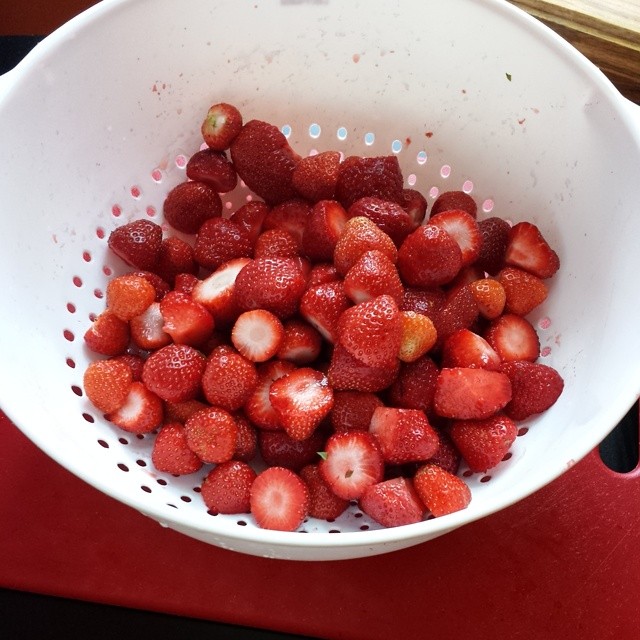 Shakes are my favorite thing to have for breakfast because you literally just dump everything in the blender and voila, a perfect, blood sugar stabilizing and protein-packed breakfast is ready. It doesn't get much easier than that.
You can make this shake the night before so it makes it a great breakfast option for really busy mornings. Just make sure you stir it really well before drinking it.
This shake does have cottage cheese in it and I know many of you may be skeptical about that. You honestly can not taste it. I promise! 🙂 My husband HATES cottage cheese, but cannot detect it in shakes.
If you absolutely can't stomach the cottage cheese, you can always add more protein powder to up your protein intake. It will however not be as creamy.
Refreshing Fruity Shake (THM: E, low-fat)
Ingredients
1/4 c. 2% cottage cheese
1/2 c. vanilla unsweetened almond milk (if you don't have vanilla flavored milk, just add a dash of vanilla extract)
1/4 c. water
(1) scoop of THM Pristine Whey Protein Powder
(4) fresh or frozen strawberries
(1) medium peach, fresh or frozen
(1/2) banana, fresh or frozen
3/4 t. THM Super Sweet Blend
4-6 ice cubes, optional
Instructions
Put all ingredients in the blender, except for the ice. Blend until completely combined.
Add the ice (if using) and blend until it is smooth.