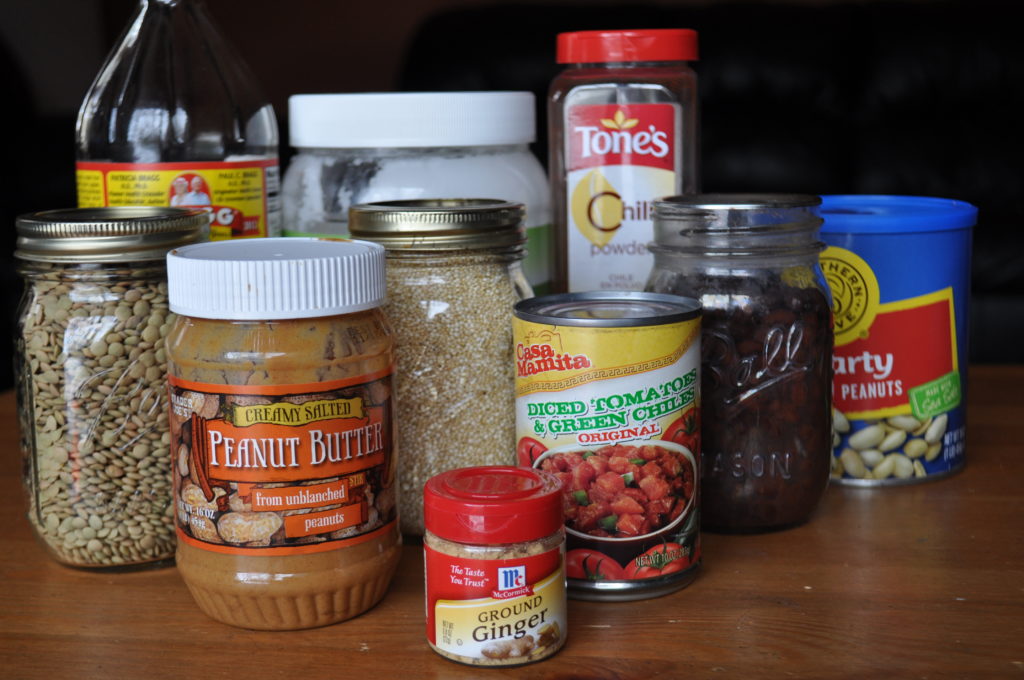 Pin it for later.
One of the biggest complaints I hear from people who are trying to make healthy changes to their diets is that the cost of healthy foods is so much higher than the (processed junk) food they've been eating. While that statement is somewhat accurate, there are many ways to save on healthy food.
One of my favorite ways to save is by having my pantry stocked with healthy staples. This gives me no reason to order take-out or resort back to old eating habits. All the basic staples I need to make many meals are already in my cupboards.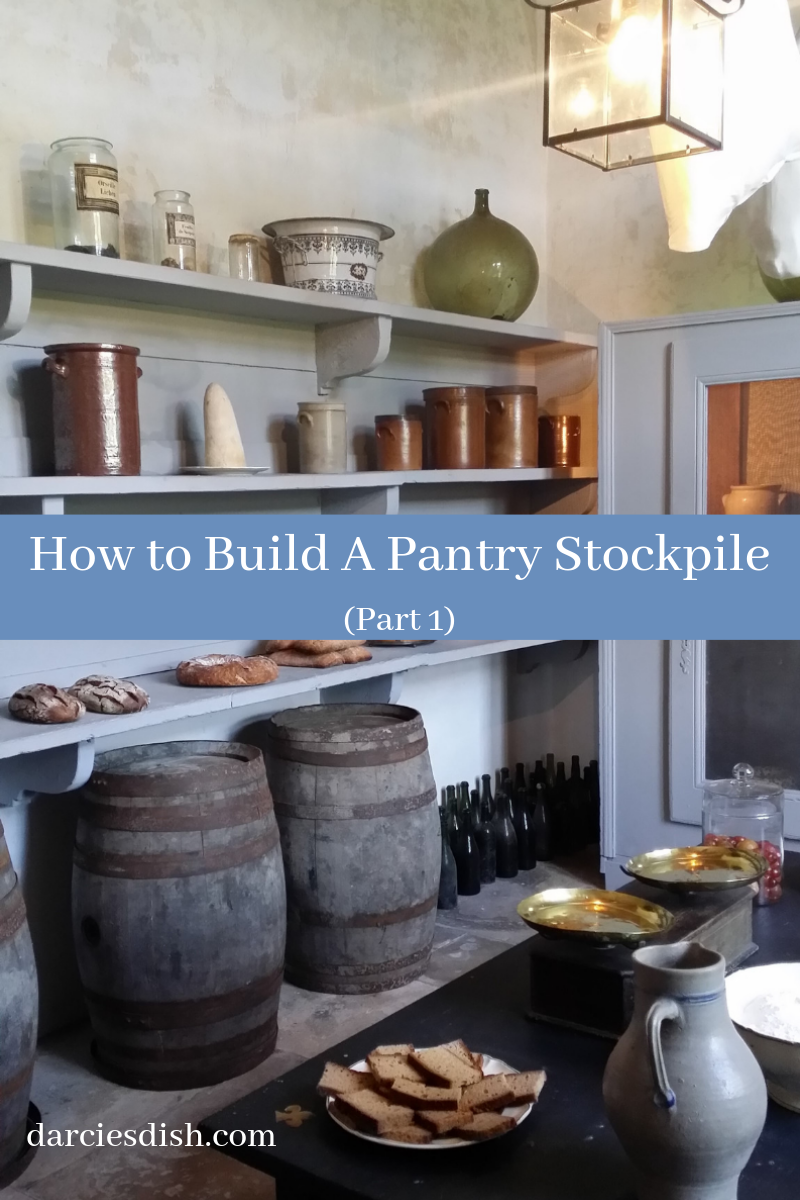 By having these items always on hand I can wait to purchase them when they are on sale which makes building a pantry stockpile more manageable. I purchase multiples of an item (especially if it's something I go through quickly) so I can always ensure that I have healthy "building blocks" for most meals that I want to make. The longer I eat on the Trim Healthy Mama plan, the more I've honed in on what I really should keep stocked in my pantry.
12 Healthy Pantry Staples I Can't Be Without:
All Natural Peanut Butter – great for snacks as well as in shakes. My favorite recipes to use it in: Peanut Butter Blizzard (S),  Peanut Butter Milkshake (S) and Peanut Butter Whip (S).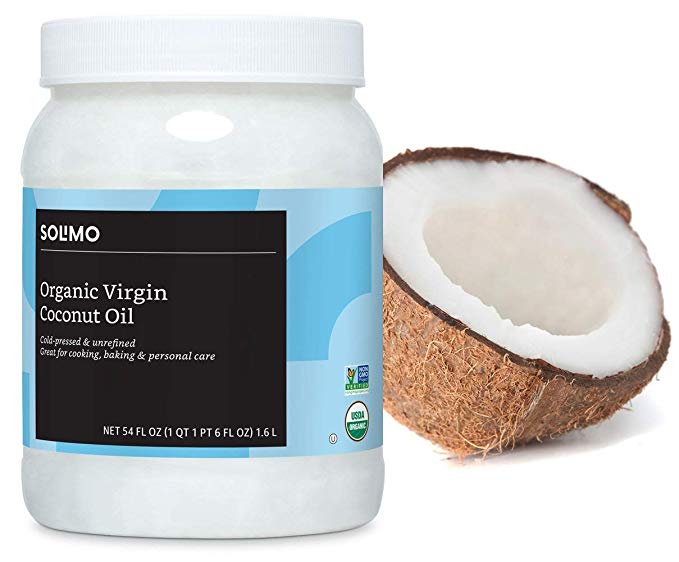 Coconut Oil – Oh coconut oil, how I love thee! It's fantastic to cook with and is such a great and healthy fat to add to your diet. If you're not already using it, start today! It also has so many great non-food uses as well. My friends tease me because I always tell them to use coconut oil to fix any and all of their ailments. 🙂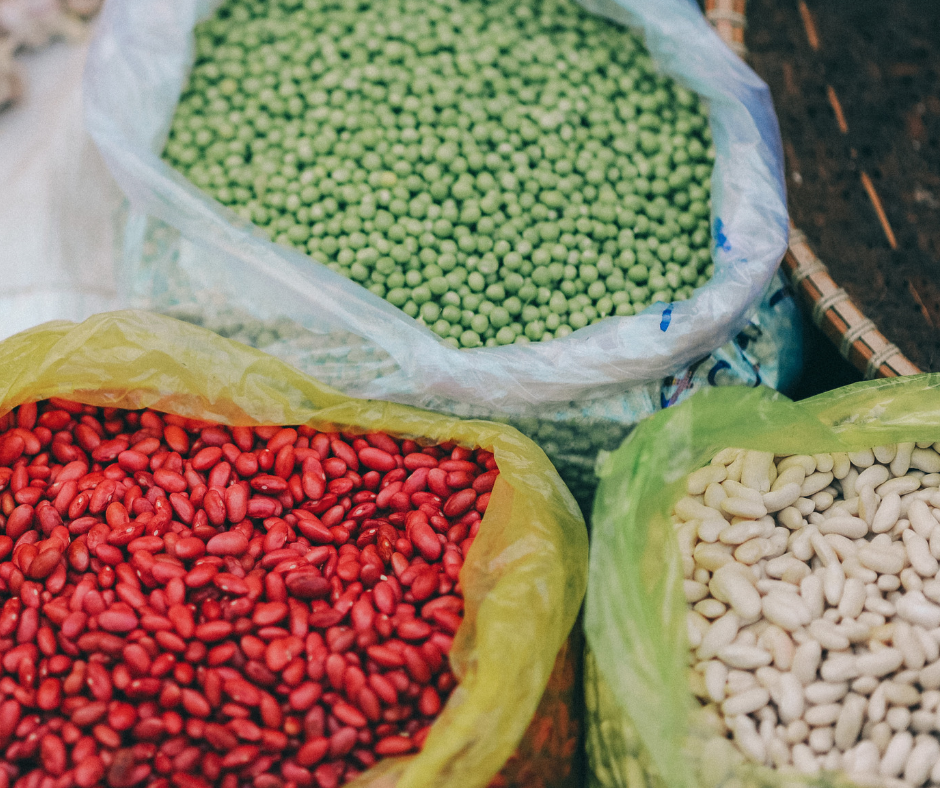 Beans & Lentils – I keep black, Great Northern, pinto, kidney and garbanzo beans, as well as green and brown lentils on hand at all times. Beans and lentils are so versatile and a great source of protein. If you're really trying to stretch your grocery dollars, go meatless 1-2 nights a week. You can easily save between $4-8 each time you swap out beans or lentils for meat. If you want to save even more money, buy dry beans and prepare them yourself. Some of my favorite meatless meals to use beans and lentils in are:  Easy Crockpot Lentil Soup (E), Lentils with Spinach (E), Kale and Quinoa Salad with Black Beans (E, omit the avocado) and Crockpot Pinto Beans (E).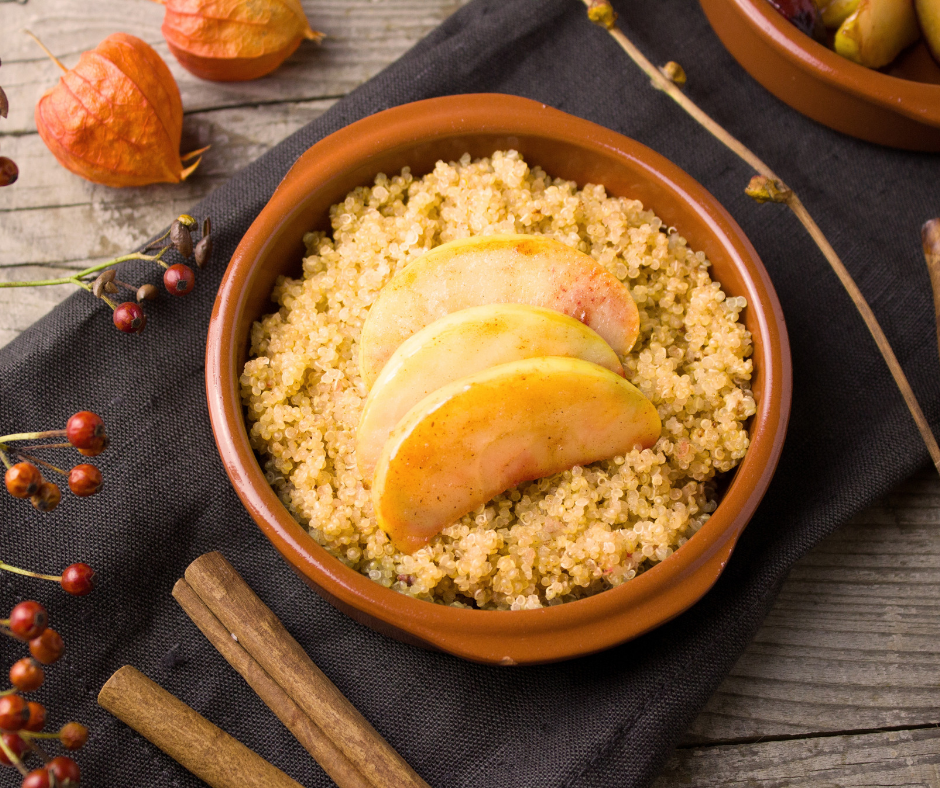 Quinoa – while it may be tiny, it sure packs a HUGE nutritional punch. Quinoa is definitely a superfood that is packed with protein, fiber, folate, magnesium and is very low on the glycemic index. It is VERY simple to prepare and in my opinion, is very tasty. Here are some of my favorite recipes that include quinoa: One Pan Mexican Quinoa (E, omit the corn and avocado) and Harvest Minestrone with Kale and Quinoa (E).
Brown Rice – while not as nutritionally great as quinoa, I still love brown rice. It is budget-friendly, makes a nice side and gives more substance to an E meal. Here are my favorite meals using brown rice: Zesty Salsa Chicken and Black Bean Casserole (E) and Slow Cooker Vegan Brown Rice Bowls (E, omit avocado salsa and use an E friendly salsa).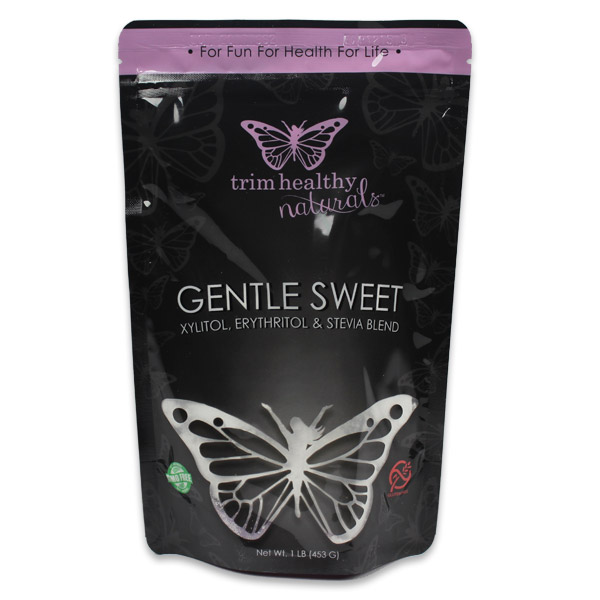 On Plan Sweetener – my favorite on-plan sweeteners that I've found is the THM Gentle Sweet and the THM Super Sweet Blend. It's my favorite because it doesn't have any kind of aftertaste, it doesn't take as much of it to make my food as sweet (hooray for saving more money!) and I know that the folks at THM have worked tirelessly to bring the best and most pure products that they can possibly find.
Canned Tomatoes – I have in my pantry at all times diced tomatoes, tomato sauce, diced tomatoes with green chilies and tomato paste. There is so much you can do with canned tomatoes it is unbelievable.
Almond Flour – great for making any gluten-free baked good. I love having this on hand for whenever the mood strikes and I "need" something of substance that is sweet and tasty. Here are some of my favorite recipes that use almond flour: Turtle Cheesecake Bars (S), Italian Cream Cake (S) and Pumpkin Muffins (S).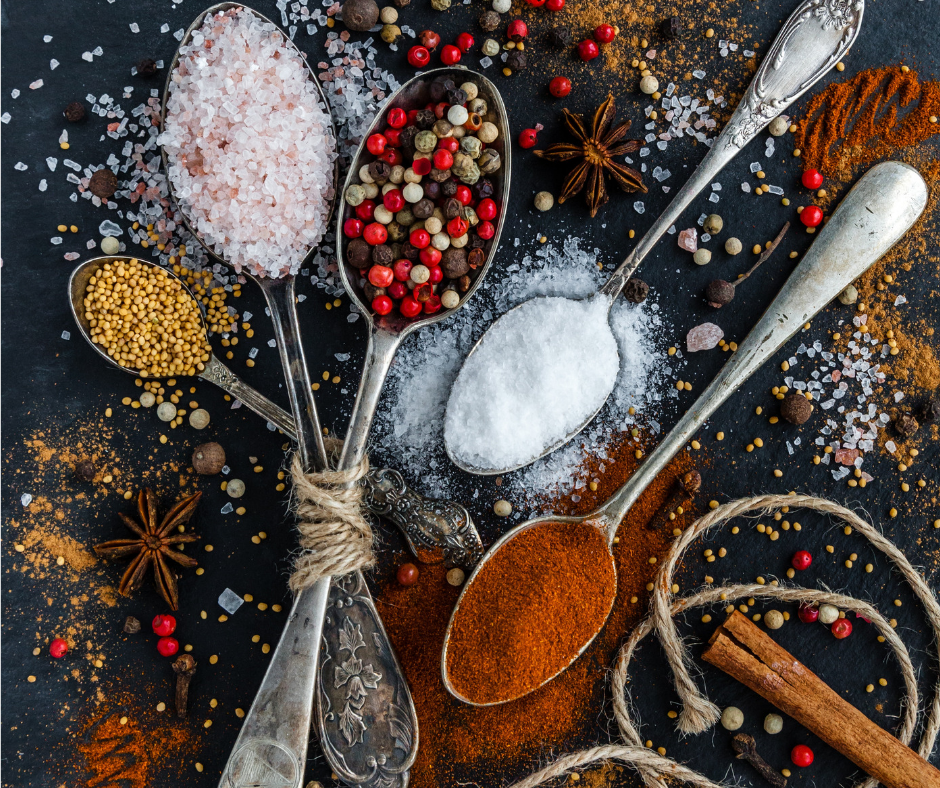 Variety of Spices – I am a girl who loves her food FULL flavor!! It's amazing the difference in food that is properly and improperly seasoned. I find that I eat less if it is seasoned well. The spices I use most are chili powder, cumin, cinnamon, onion powder, ginger, garlic powder, sea salt, black pepper, red pepper flakes, oregano, and basil. By having these on hand I can also make my own seasoning blends such as taco seasoning. Not only am I saving money over those packets you buy at the store, but I'm also eliminating MSG and other chemical additives from my family's diet. Here is a list of 20 spice mixes that are all sugar-free.
Chicken Stock/Broth – I use chicken stock in all sorts of ways. Definitely a good liquid in soups, but I also cook my rice and quinoa in chicken stock for a much richer flavor.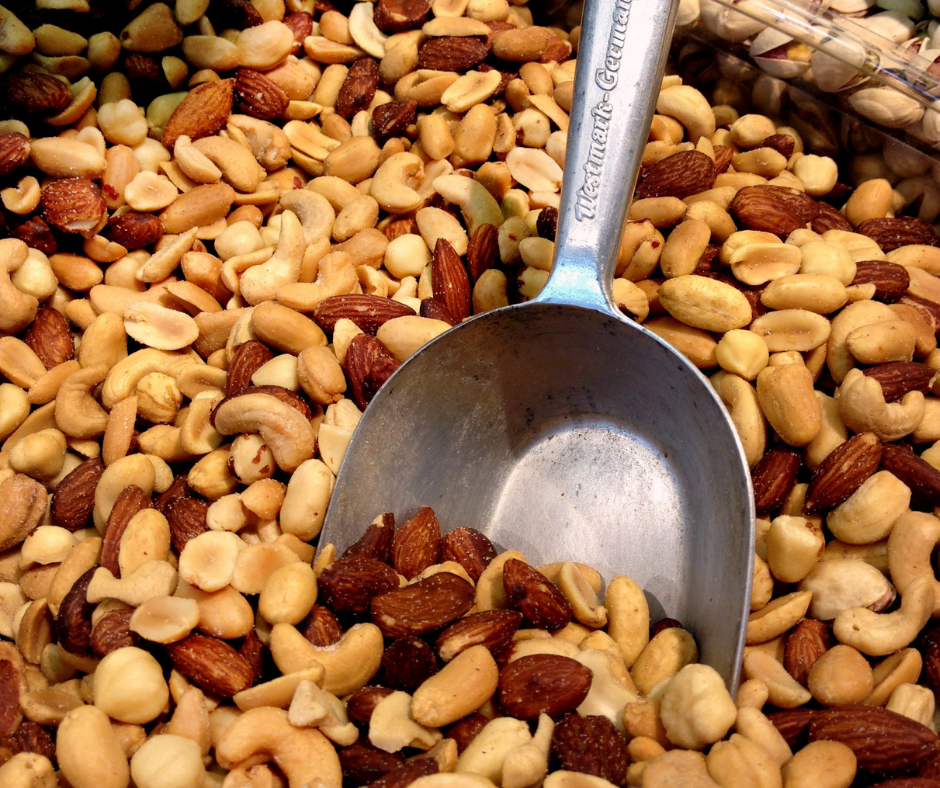 Nuts – I try to keep a variety of nuts on hand. They're a great quick snack to grab or a good addition to some yogurt. I always have almonds, walnuts, and peanuts in the cupboard.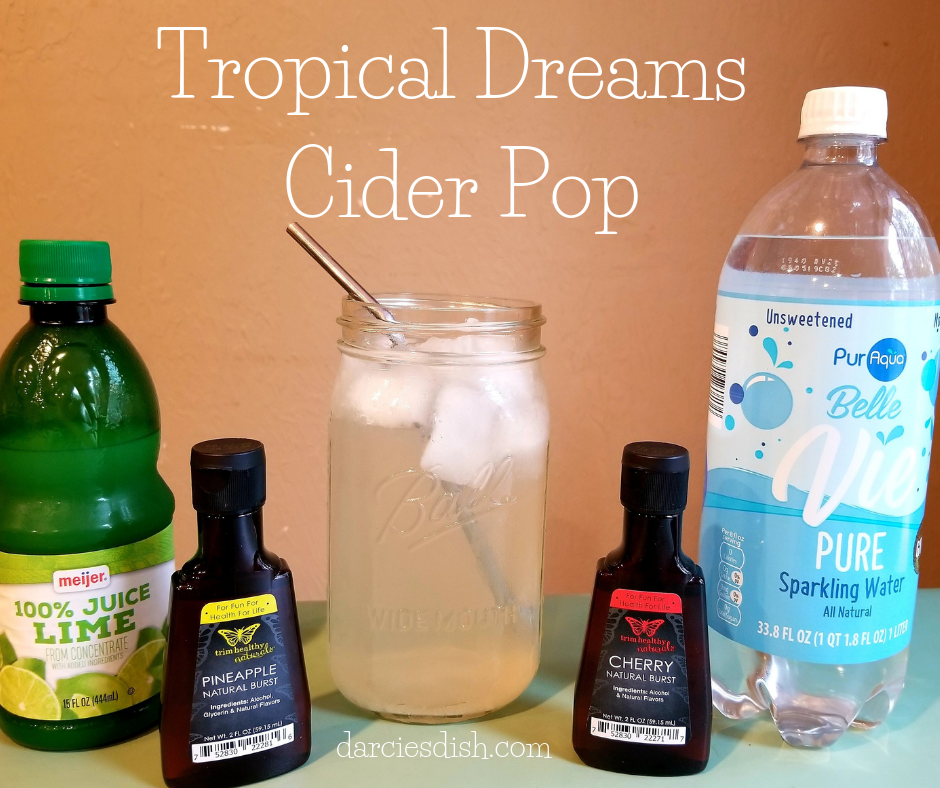 Apple Cider Vinegar (ACV) – ACV has so many health benefits and uses. My favorite way to use it is in a drink called Tropical Dreams Cider Pop (FP). It's refreshing and keeps me hydrated all day long.
By keeping these healthy pantry staples on hand you'll be able to eat healthy meals all day long and be one step closer to achieving the healthier you that you desire.