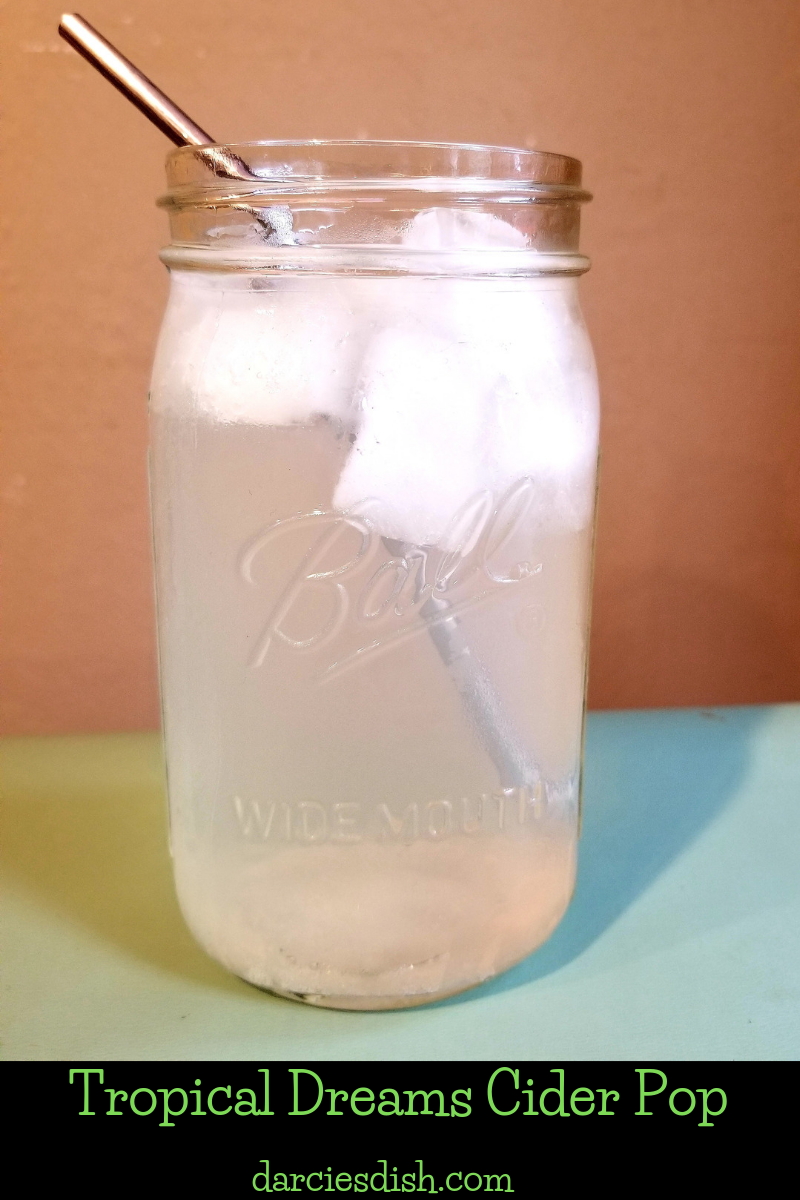 I live in West Michigan. It is a beautiful place to live, however, it is cold or just warm for about 8 months of the year. We have absolutely beautiful summers (hello Lake Michigan beach!) but that season is so short. Many, many, many times throughout the year I dream of being somewhere tropical.
Tropical vacations for my family of seven are not in the budget right now. So I have to resort to foods and drinks that make me feel like I'm on one. Those are very budget friendly!
The original recipe for Cider Pop came from Trim Healthy Mama. I have been following THM for almost six years and have had incredible health and weight loss results! If you're looking to restore your health, lose weight or just eat better, I HIGHLY recommend THM. It is a sustainable eating plan that you can use the rest of your life.
Their cookbook, Trim Healthy Table, has a great explanation of the eating plan plus many amazing recipes!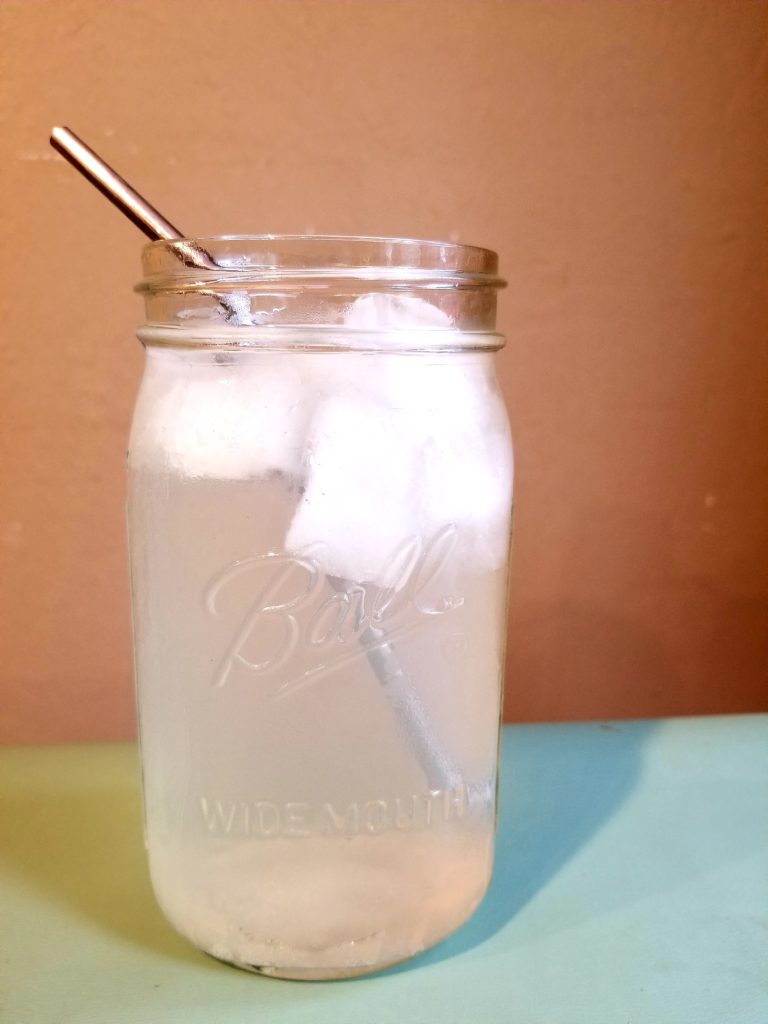 Back to the Cider Pop…I started drinking Cider Pop over 3 years ago and it is something I have daily. The apple cider vinegar that is in the base of the drink is SO good for your body. If you'd like to learn more about all the amazing benefits of drinking apple cider vinegar then check out this article.
Make sure that you are using an unfiltered apple cider vinegar with the mother. One of my favorite brands is Bragg's.
The cheap apple cider vinegar that is meant for cleaning is NOT what you want. It tastes absolutely terrible and does not have the health benefits that you're looking for. Aldi also sells an organic apple cider vinegar with mother that is very good.
My body craves Cider Pop every single day. It is so refreshing and fizzy.
Prior to Trim Healthy Mama, I was a HUGE pop (soda for those of you not in the midwest) drinker and the fizz in Cider Pop really helped to transition me off of the pop. I drank Cider Pop the original way for about a year until I started experimenting with different add-ins. I many times will add in a packet of True Lime Cherry Limeade and/or Baobab Powder.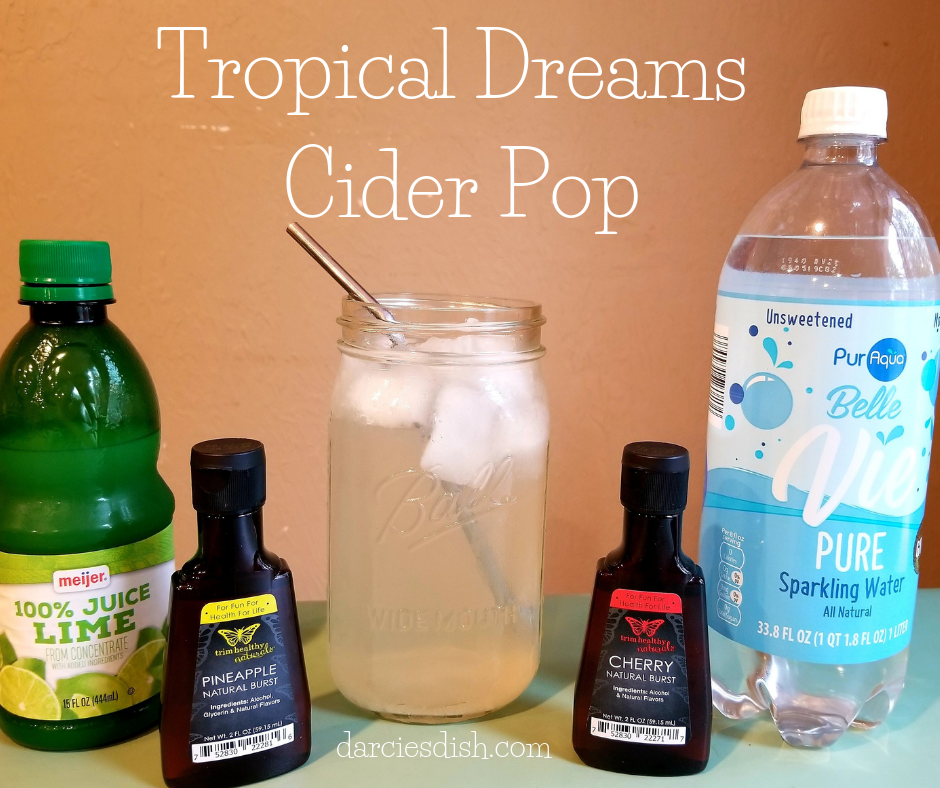 A few months ago, Trim Healthy Mama came out with some natural burst flavors. I was SO excited to try them because I just knew that I could add some pizzaz to my Cider Pop.
I bought the cherry, pineapple and apricot. I have loved the flavor of all of them and a little bit goes a long way. I love that there are no weird ingredients, sugar or chemicals in them. It makes me feel better about consuming them on the daily.
To make my Tropical Dreams Cider Pop you'll need to start with a glass quart-sized jar. Next, gather the ingredients – apple cider vinegar (with the mother), cherry natural burst, pineapple natural burst, Super Sweet Blend, lime juice (fresh or bottled is fine), sparkling water and ice cubes.
Add 2 1/2 teaspoons Super Sweet Blend, 1 1/2 Tablespoons apple cider vinegar with the mother, 1/4 teaspoon + 1/8 teaspoon Cherry Natural Burst, 1/4 teaspoon + 1/8 teaspoon Pineapple Natural Burst, 2 Tablespoons lime juice (fresh or bottle is fine) to the bottom of the jar and give it a good stir with your straw. I prefer to use stainless steel straws as apple cider vinegar can leech onto the chemicals in plastic straws. Add the ice to the jar and top with the sparkling water. Give it another good stir and enjoy!
This is an all-day sipper and can be added to any type of meal.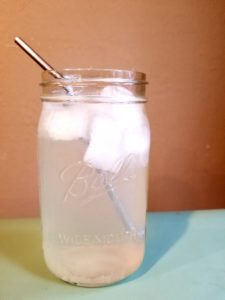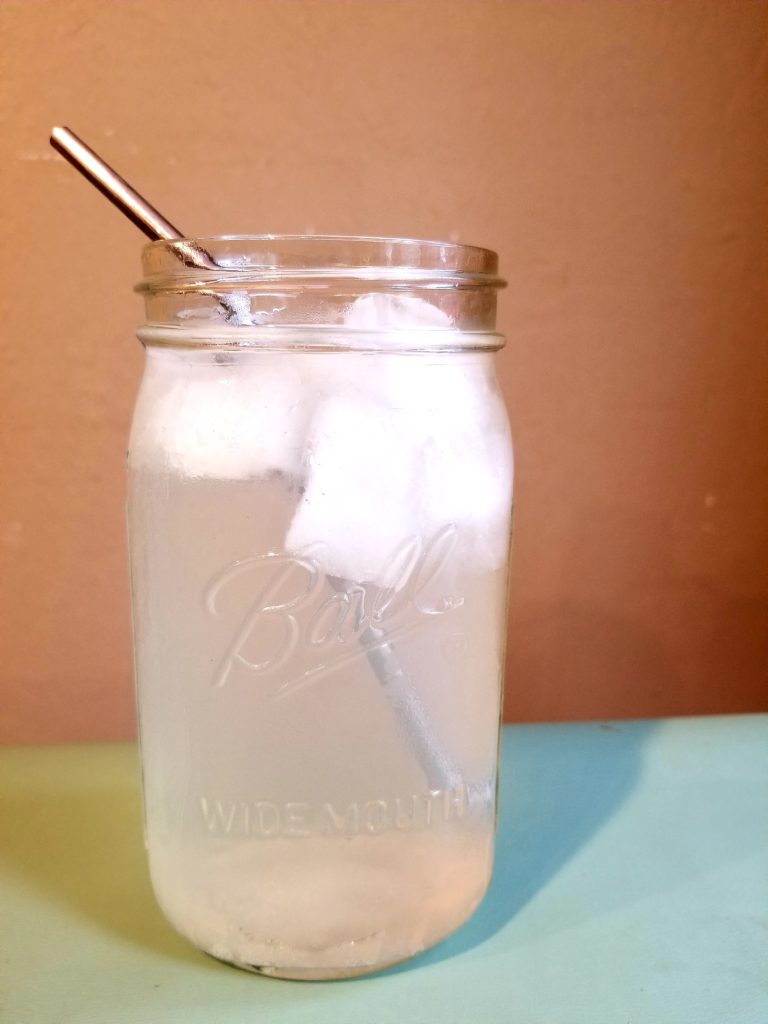 Print
Tropical Dreams Cider Pop (THM: FP)
Yield 1 quart
Instructions
In a quart glass jar mix the sweetener, apple cider vinegar, cherry natural burst, pineapple natural burst and the lime juice. Give it a really good stir with your straw.
Add the ice to the cup and pour the sparkling water over top until you fill the glass. Give your drink another good stir. Enjoy!