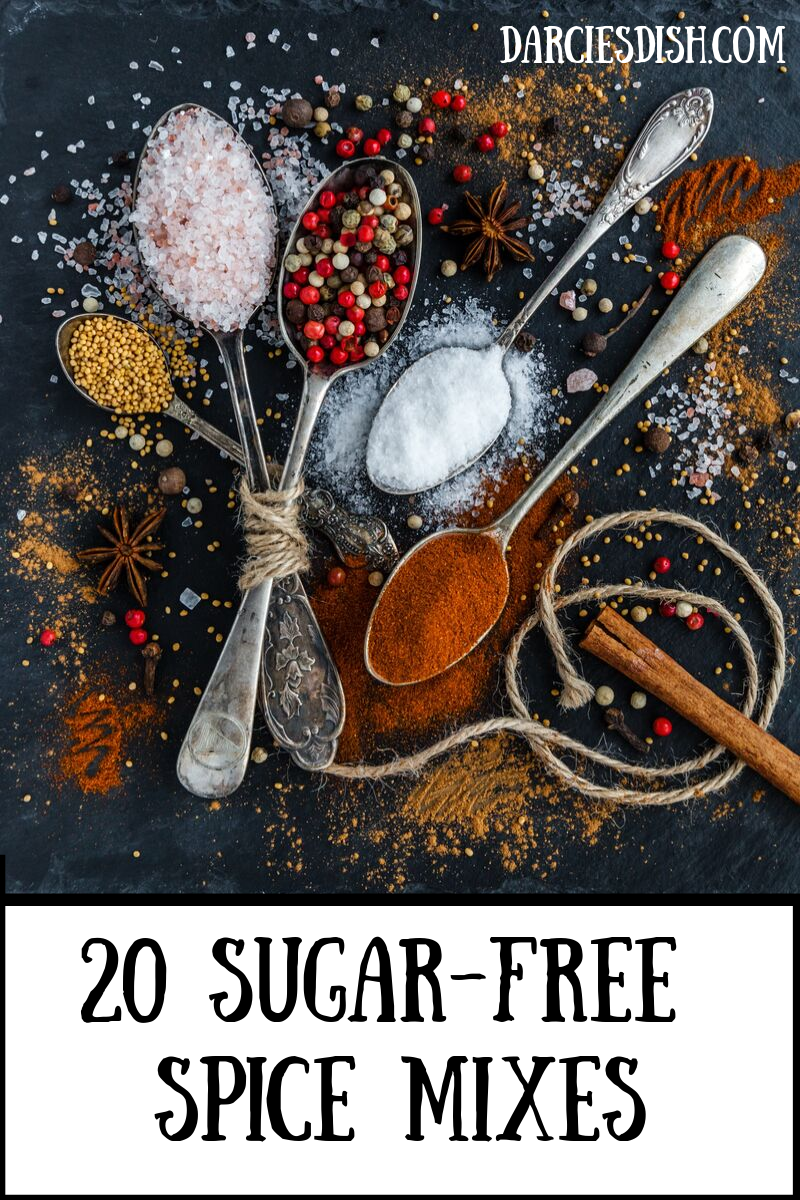 If you're trying to eat healthier I'm sure you've noticed that there is added sugar in almost everything. It can be very frustrating, especially when you're first starting out, to try and find things you can eat that won't spike your blood sugar. I remember when I started eating the Trim Healthy Mama way how frustrating it was to find even a taco seasoning packet that didn't have sugar in it.
Why did we have to have all these preservatives and additives in the taco seasoning? I was not happy feeding that to my family. Yes, the packets are super convenient but I knew there had to be a way to replace the packets. I was right, and it was SUPER easy. Why hadn't I thought of making my own earlier?
It wasn't just the taco seasoning either. I started checking chili packets, rubs for meat, creole mixes and they ALL had added sugar. YUCK!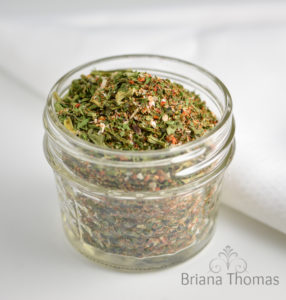 I now make almost all of my own seasoning mixes from scratch so I know exactly what is in it and I don't have to fear all the additives and sugar. Not only is homemade seasoning much healthier but it is one way to save a bit of money on your grocery bill each week. By making things from scratch that you would normally buy prepackaged you can end up saving quite a bit of money over the course of a year.
When you make your own seasoning mixes make sure you store them in an airtight container.  I like to store mine in these Ball jars with these super cute and colorful lids. They can last up to six months when stored correctly.
I'm always on the lookout for some new spice mixes to try. So, I enlisted the help of some of my THM blogging friends to make a round-up of our best on plan, sugar-free, gluten-free and all-around healthy spice mixes. There are some amazing recipes here to try!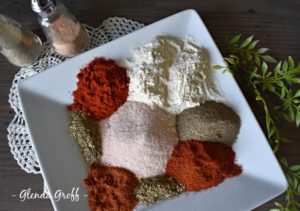 All-Purpose Seasoned Salt from Around the Family Table with Glenda Groff
Basic BBQ Seasoning Mix from Wonderfully Made and Dearly Loved
Basic Spice Rub from Briana Thomas
Chai Spice Blend from Oh Sweet Mercy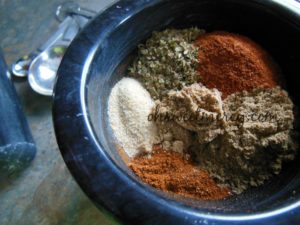 Chili Powder from Oh Sweet Mercy
Chili Seasoning Mix from Five Heart Home
Creole Seasoning Blend from Oh Sweet Mercy
Easy 3 Ingredient Gingerbread Spice Mix from Oh Sweet Mercy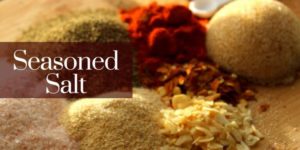 Lawry's Copy Cat Seasoned Salt from Wonderfully Made and Dearly Loved
Lemon Pepper Seasoning from Wonderfully Made and Dearly Loved
Mediterranean Spice Blend from Wonderfully Made and Dearly Loved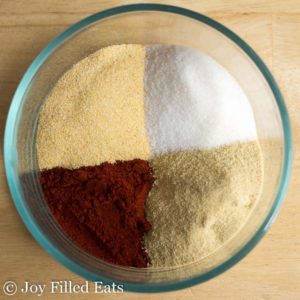 Ranch Dressing Mix from Nana's Little Kitchen
Ranch Seasoning Packets from Wonderfully Made and Dearly Loved
Smoked Paprika Pork Tenderloin Rub from Joy Filled Eats
Southwestern Spice Blend from Wonderfully Made and Dearly Loved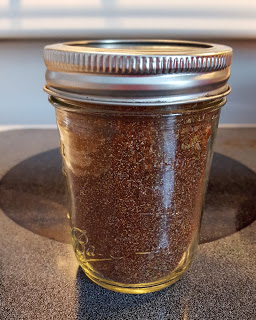 Sriracha Salt from Wonderfully Made and Dearly Loved
Sweet & Spicy Rub from Briana Thomas
Taco Seasoning from Me at Darcie's Dish
Texas Original Seasoning for Beef from Nana's Little Kitchen