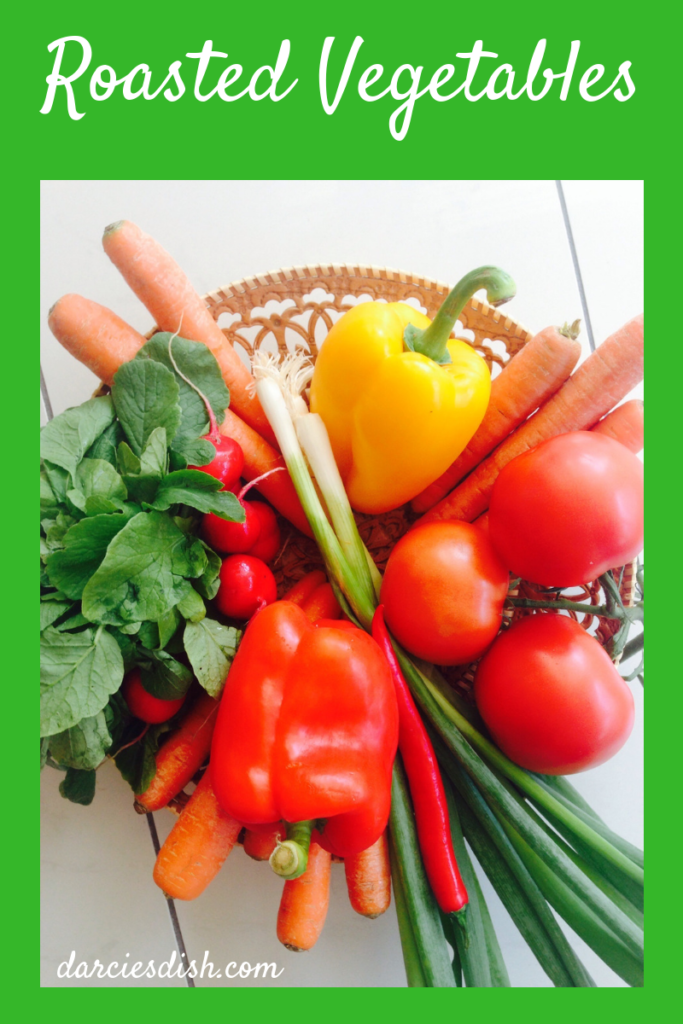 Roasting vegetables is such an easy and flavorful way to enjoy eating vegetables. It also is a great way to use up random veggies you might have laying around in your refrigerator.
The best types of vegetables to roast are potatoes (any variety, but my favorite are red, omit if you are eating Trim Healthy Mama), broccoli, cauliflower, bell peppers, carrots, onions (any variety), celery, parsnips, turnips, zucchini and summer squash. The newest vegetables I've started roasting are radishes. They're really good, you should try them! These vegetables are hearty enough to stand up to long cook times in the oven without becoming mushy and gross.
The key to roasting vegetables that are not mushy is cutting everything the same size. This way things will cook evenly. There's nothing worse than biting into a half cooked potato or carrot while you're broccoli is charred.
Also, DO NOT under season the vegetables. Bland vegetables = gross! I think when you're trying to get your family to try new foods, especially the kids, we tend to under season things because we think it might be too strong. Reality is, I think kids don't like food sometimes because it is so bland. So don't under season!
Layer all the vegetables in one single layer. If you find your baking sheet is too crowded then use two. Some vegetables will come out crunchy while others will be mushy if they are too crowded. Make sure your pan has a lip on it too or you'll have vegetables that will be on the bottom of your oven. Ask me how I know. 😉
Look at those yummy vegetables, all nicely roasted. The flavors have developed and they are nice and tender, NOT squishy.
 So here's the simple step-by-step directions on how to have perfectly cooked, non-mushy roasted vegetables.
First, preheat the oven to 375. Next, cut all of your vegetables into uniform size pieces. Again, this will ensure that they cook evenly. Place all the vegetables in a large bowl.
Liberally season with garlic powder, Kosher salt and pepper. Drizzle with enough olive oil to coat the vegetables. DO NOT drown the vegetables in the oil. They just need a nice coat.
Place them in one single layer on a baking sheet that has a lip on it. Use two baking sheets if you find your one pan is getting too crowded. Bake for 30-40 minutes, stirring once. The vegetables should be tender.
Serve the vegetables alongside your favorite protein. My family loves them with steak (for a treat) or chicken. They would be great with any protein source.