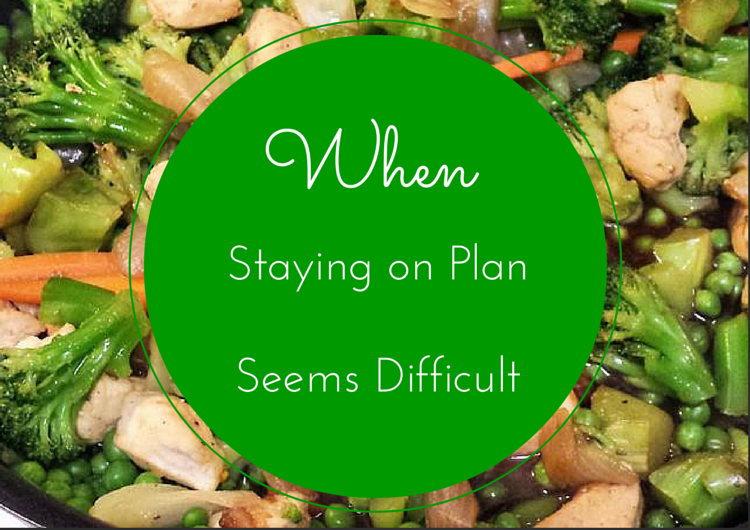 I absolutely love the Trim Healthy Mama way of eating. It has literally transformed my life. I look and feel better and just have more zest for life.
But staying on plan isn't always the easiest, especially when life happens. Since I've started eating the THM way we've encountered a job loss, financial strain, illness, a death in the family and the stress of owning a business all the while raising and nurturing five precious kids.
When life gets stressful (or let's be honest, when I get lazy) I, unfortunately, want to abandon all the good habits I've established. Why oh why do I self-sabotage myself?
Throughout my six year THM journey, I've learned some tricks of the trade to help me refocus. My hope is that in this post you will find encouragement to get back and stay on plan.
Trim Healthy Mama is truly a lifestyle. Of course, we all have those occasions where we might have a cheat meal, but don't let one cheat derail you forever.
Here are some helpful ways to get back and stay on plan: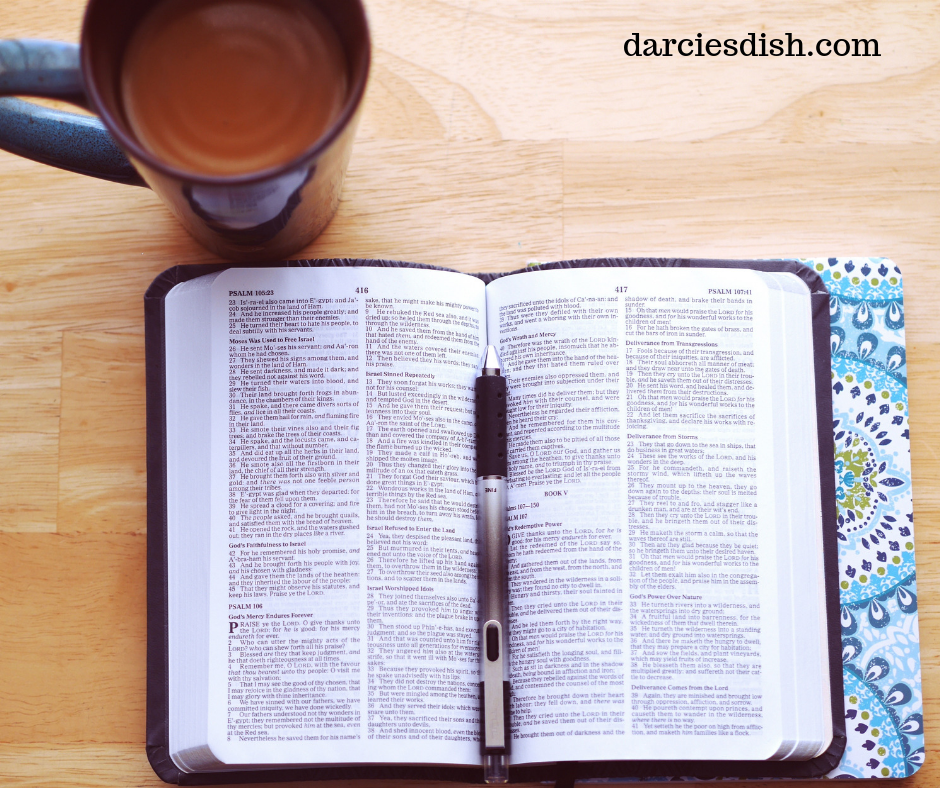 Go to God First ~ If you are a Christian, start here. Pray and ask God to give you the desire to eat well and take care of your body. Ask Him to help you choose self-control and self-discipline. So many times I've just skipped right over this step when in reality it's the most important part. I CAN'T do this on my own. I NEED His help, and He desires that we bring all things to Him, even our desire to eat healthier. 1 Corn. 6:19 "Or do you not know that your body is a temple of the Holy Spirit within you, whom you have from God? You are not your own."
Stop Beating Yourself Up ~ It's so easy to get caught up in the vicious cycle of constantly reminding ourselves of all our bad choices. But you know what, that's not going to do anyone any bit of good. Instead, make a clean break and move forward!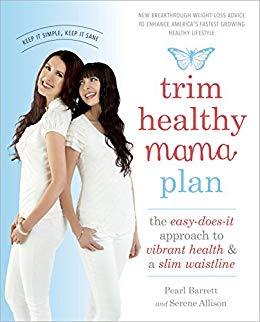 Re-read the Book ~ The NEW version of the Trim Healthy Mama Plan book is incredibly helpful to read. The plan is broken down into very simple terms and is very easy to understand. I find that by re-reading the book occasionally (about 2 times a year) really helps me to remember why I wanted to start eating the THM way in the first place. It helps to keep me focused. Also, it's a good reminder of the details of the plan. If you only have the older version I don't usually re-read the entire book, but I find that chapters 6-14 in the original THM book beneficial to re-read as they really lay out the "meat" of the plan.
Get Back to the Basics ~ There's no need to make super fancy meals and desserts to be successful on the plan. The fancy meals and desserts are just added bonuses and add variety to the plan. You could eat the most simple meals from the book and still have just as good of success as someone who spends numerous hours in the kitchen. Especially for those of you who do not enjoy cooking, KEEP IT SIMPLE otherwise, you will burn out from food prep.
Simple meal ideas from the OLD THM book: Simple Fried Eggs with some berries (pg. 215), Cottage Blueberry Porridge (pg. 230), Greek Yogurt Breakfast Swirls (pg. 250-251), Just Like Campbell's Tomato Soup (pg. 292), Chicken Broth Anything Soup (pg. 293), Lettuce Wraps (pg. 297), BLT Salad (pg. 306), Boneless Wings (pg. 324) Chile Relleno Casserole (pg. 325) and Pizza Casserole (pg. 327)
From the Trim Healthy Mama Cookbook, some of my favorite meals are: Just Like Campbell's Tomato Soup (pg. 112), Trim Zuppa Toscana (pg. 86) and Cowboy Grub (pg. 59), Cabb & Saus (pg. 58)
From Trim Healthy Table, some of my favorite meals are: Chicken Fried Double Rice (pg. 53), Crockpot Buffalo Chicken (pg. 92), Totally Dope Chicken (pg. 104), Whoop Whoop Soup (pg. 149) and Melissa's Amish Broccoli Salad (pg.271)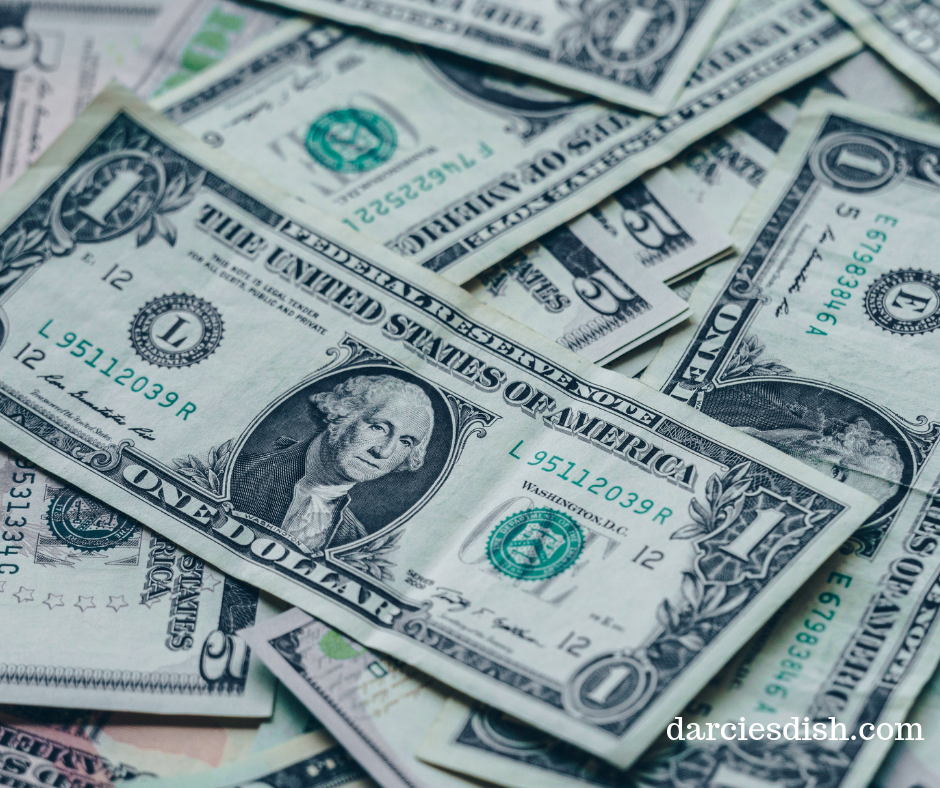 Don't Let a Lack of Finances Keep You Off Plan ~ This may be the biggest reason why people get off plan. I know I already said it in the last point, but you don't need fancy meals and desserts to be successful on this plan. By eating simple proteins, fruits, vegetables, plan approved sweeteners, good healthy fats and plan approved grains and beans you will be successful.
Often times you can find much of the food you need on sale, especially if you buy in-season produce and mark-down meat. Consider having meatless meals once or twice a week to keep the cost down. It is a myth that you have to have tons and tons of special ingredients. Here's a sample meal plan that I did that contains NO special ingredients at all.
*Bonus Tip*: I use an app called Fetch Rewards. Each time I go grocery shopping, I come home and scan my receipt in the Fetch app. They reward you with points just for scanning your receipt that is redeemable for gift cards to places like Amazon, Target, Walmart, many restaurants and other stores too. You can scan a receipt from any major grocery store chain (i.e. Aldi, Walmart, Meijer, Kroger, HEB, etc…). You can download the app on your Android or iPhone. Use code H8DGC when you sign up and we'll both receive 2,000 points. Gift card redemption starts at just 3,000 points.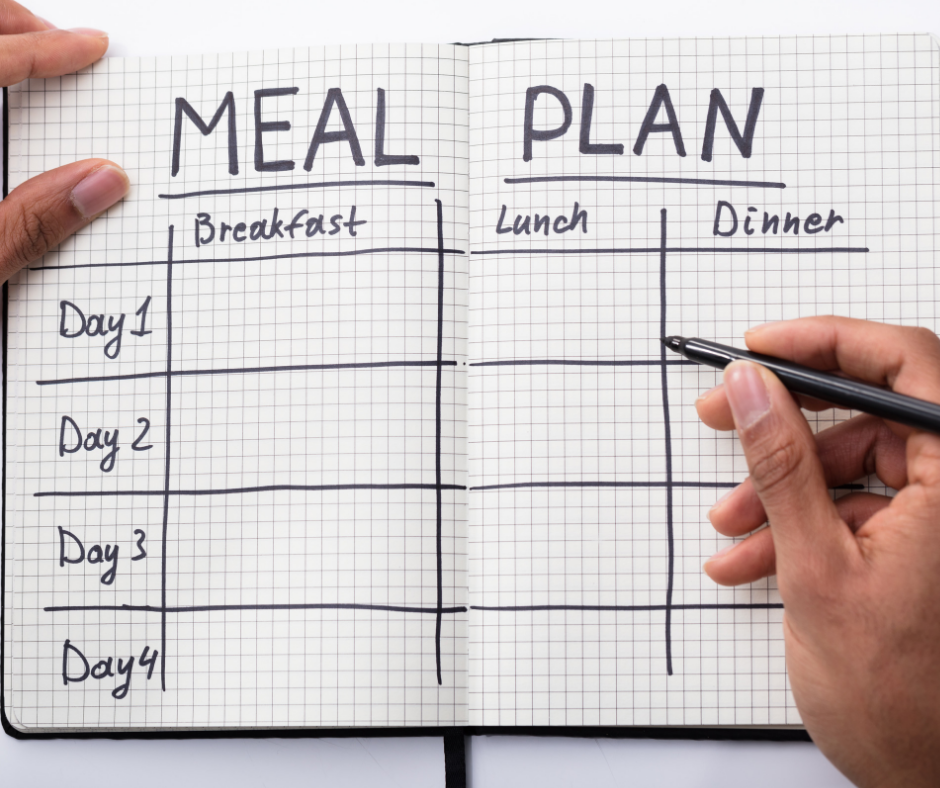 Meal Plan, Meal Plan, Meal Plan ~ The old adage is true, "fail to plan, plan to fail." For those of you that read my blog on any kind of regular basis know how important I think it is to have a meal plan, right down to what you're snacking on and drinking. While some think it's over the top, it really keeps me on track. I know exactly what I'm making for every meal and snack. I know what I need to pull out of the freezer ahead of time and it really leaves me little room to derail. This is why and how I meal plan. Each Monday evening I post a FREE meal plan and shopping list for the week. If this is an area of struggle for you, let me do the work for you! Again it's FREE!
Find an Accountability Partner ~ This has been VITAL for me. My sister-in-law and I check in with each other a couple of times a week. It's usually just a quick text, but it helps to have those check-ins. We also share new ideas and recipes with each other when we come across them. She's been a great encourager and kindly tells me when to get back with the program when I'm slacking. 🙂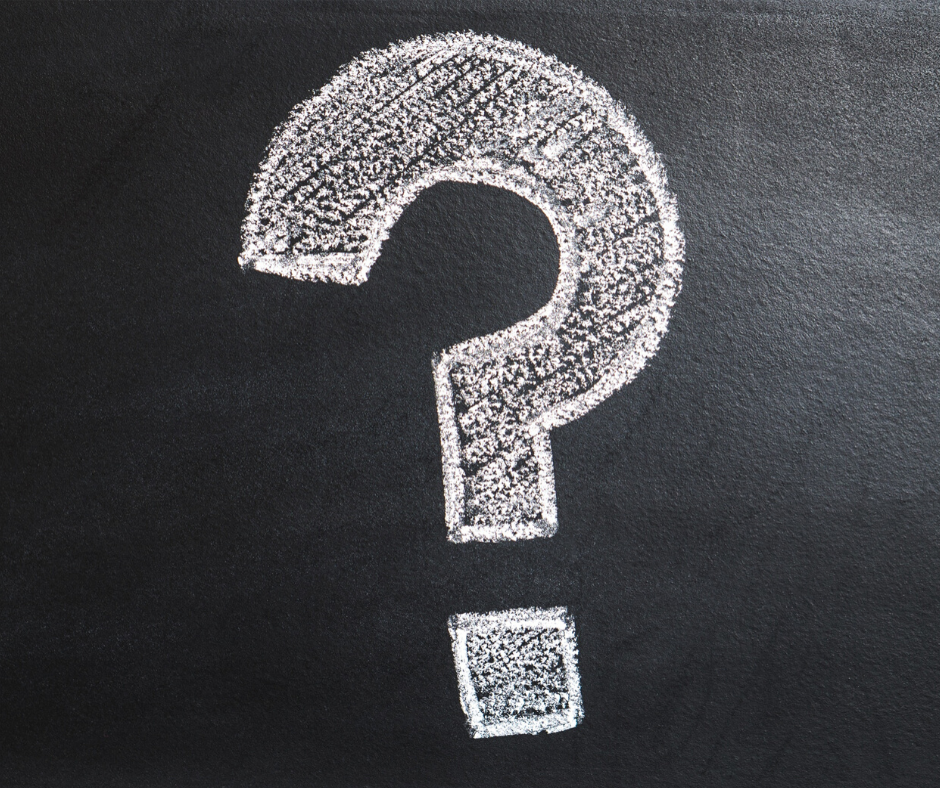 Continue to Ask Questions ~ If you're still a little confused or wondering if certain items are on plan, etc… don't be afraid to ask questions. The Trim Healthy Mama board on Facebook is an incredible forum of Admins and other women who can help to clarify. If you're on the newer side to THM the THM Beginners board of Facebook is also great.
Just Get Going! ~ No matter how long you've been off plan start again today! Don't wait for Monday to come around (you know you do it too), just jump right back in today! Your body will thank you for getting back to eating healthy, life-giving food. You are worth it and you can do it!