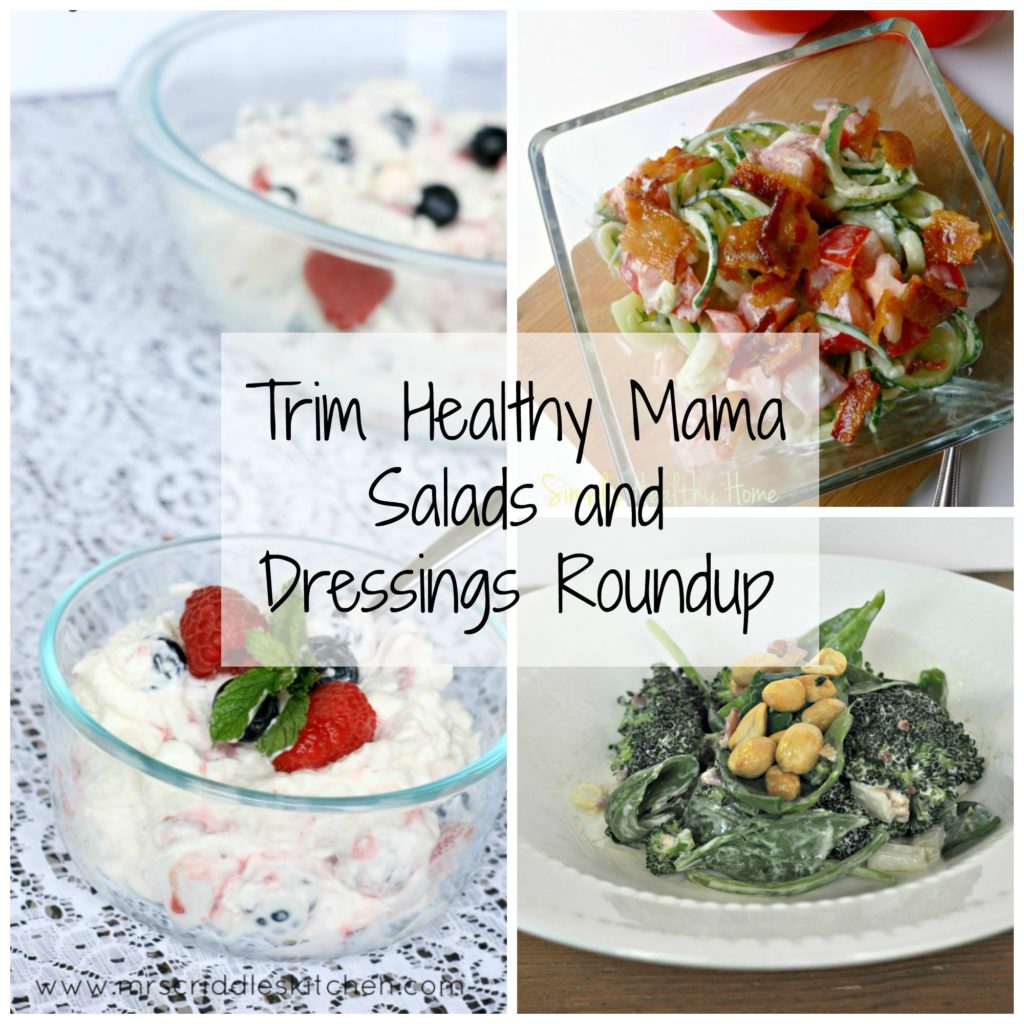 I love salads but let's face it, they can get pretty boring to eat after a while. I wanted to create a list of salads to draw from when I'm feeling like I can't eat one more regular lettuce salad or I just might faint.
With the help of my blogging friends, I've compiled this list of a wide variety of salads (not just lettuce) and dressings as well. They have some incredible recipes that I can't wait for you all to try!
All of these recipes are Trim Healthy Mama compliant, so we can eat fabulously while staying on plan. I hope this list helps you when you find yourself in a salad rut!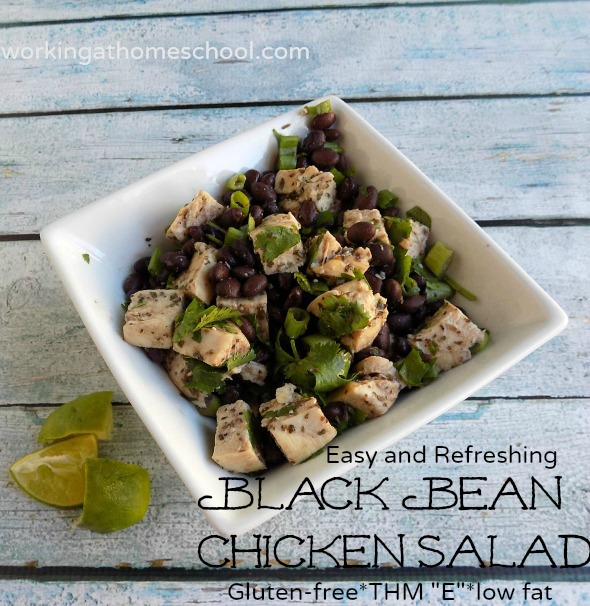 Bean and Lentil Salads:
2 Bean Zucchini Salad (E) from Sheri Graham
Colorful Lentil Salad (E) from me, at Darcie's Dish
Easy Gluten Free Black Bean Chicken Salad (E) from Working at Homeschool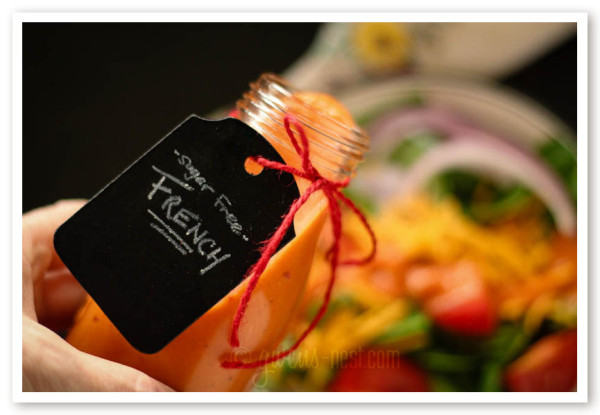 Dressings:
Chipotle Ranch Dressing from Nana's Little Kitchen
Easy Mustard Vinaigrette (S) from Oh Sweet Mercy
French Dressing (S or FP) from Gwen's Nest
Greek Salad Dressing (S) from Gwen's Nest
Homemade Ranch Dressing (S) from Mrs. Criddle's Kitchen
My Best Ranch Dressing Ever (S or E) from Nana's Little Kitchen
Pink Princess Salad Dressing (S) from Wonderfully Made and Dearly Loved
Ranch Dressing Mix (S or FP) from Gwen's Nest
Tangy and Sweet Vinaigrette (S) from A Home With Purpose
Thousand Island Dressing (S) from Nana's Little Kitchen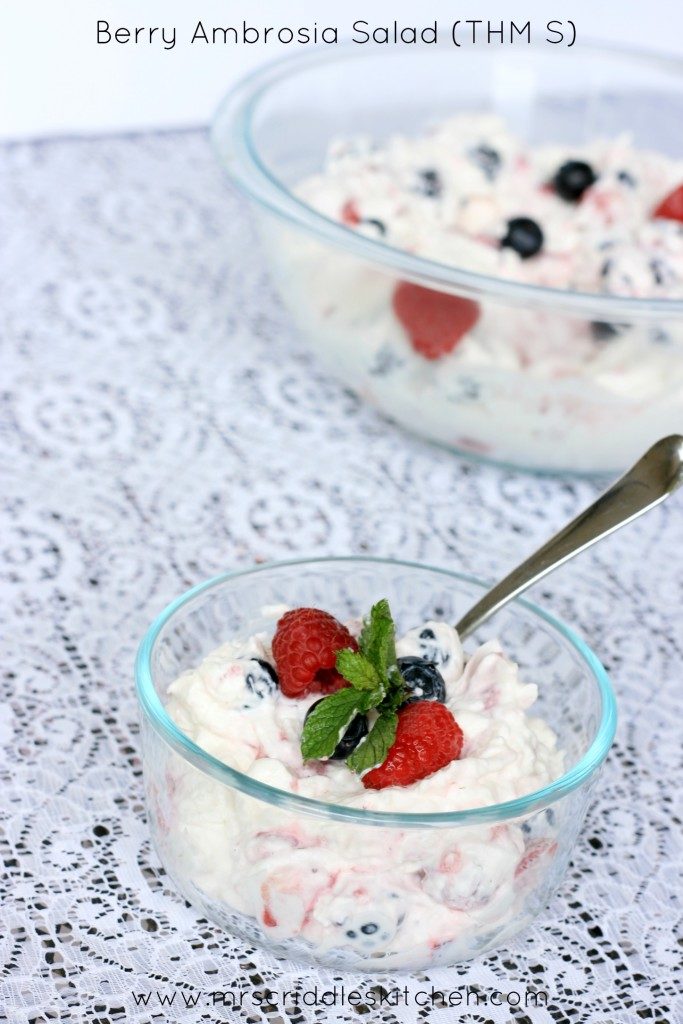 Fruit Salads:
Berry Ambrosia Salad (S) from Mrs. Criddle's Kitchen
Cranberry Almond Salad (S) from Oh Sweet Mercy
Pear Waldorf Salad (E) from Wonderfully Made and Dearly Loved
Very Berry Salad with Dijon Balsamic Vinaigrette (S) from me, at Darcie's Dish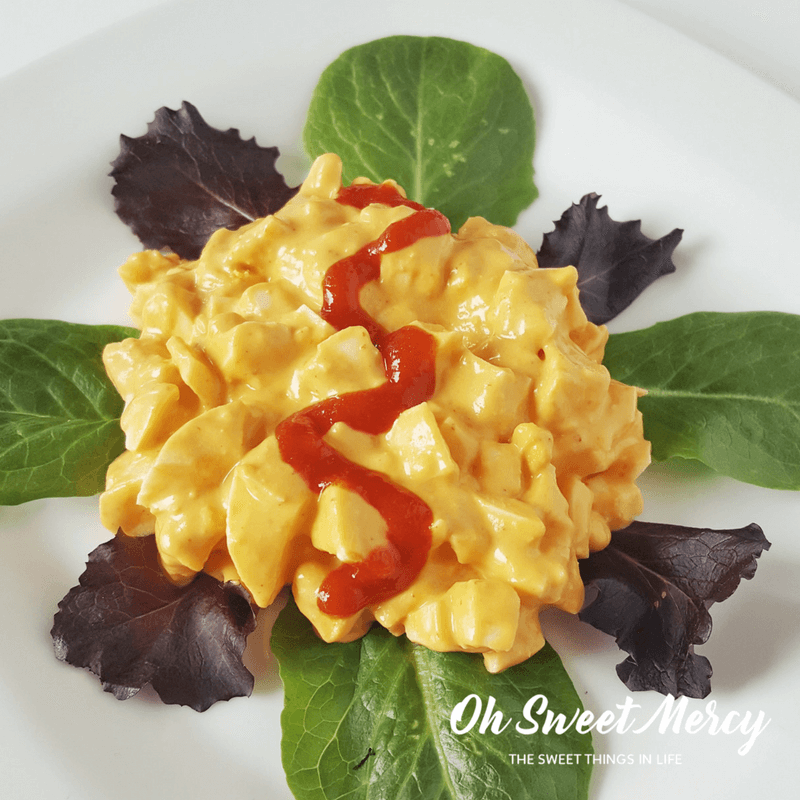 Meat and Egg-based Salads:
5-Ingredient Buffalo Chicken Salad (S) from Briana Thomas
Asian Chicken Salad 3 Ways (S, E or FP) from Working at Homeschool
Red Bell Pepper Chicken Salad (S) from Mrs. Criddle's Kitchen
Sriracha Egg Salad (S) from Oh Sweet Mercy
Taco Salad 3 Ways (S, E, or FP) from Gwen's Nest
Taco Salad Crunch (E) from Mrs. Criddle's Kitchen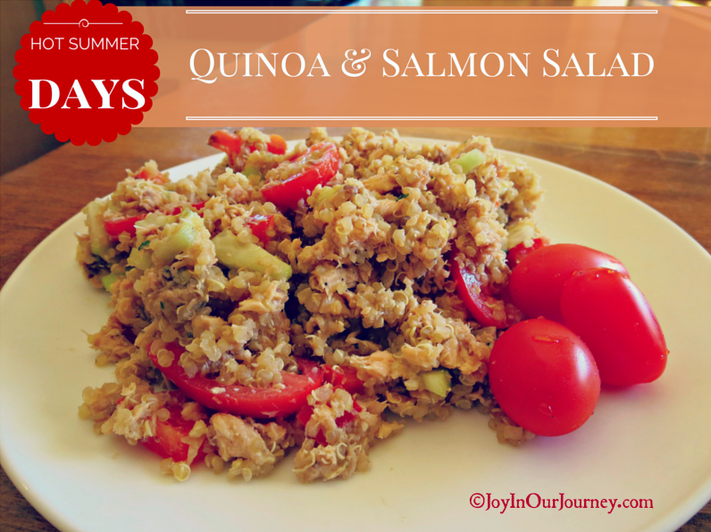 Pasta and Quinoa Salads:
Chilled Quinoa and Salmon Salad (E) from Joy in our Journey
Mediterranean Pasta Salad from Me at Darcie's Dish
Quick THM Pasta Salad (S) from Working at Homeschool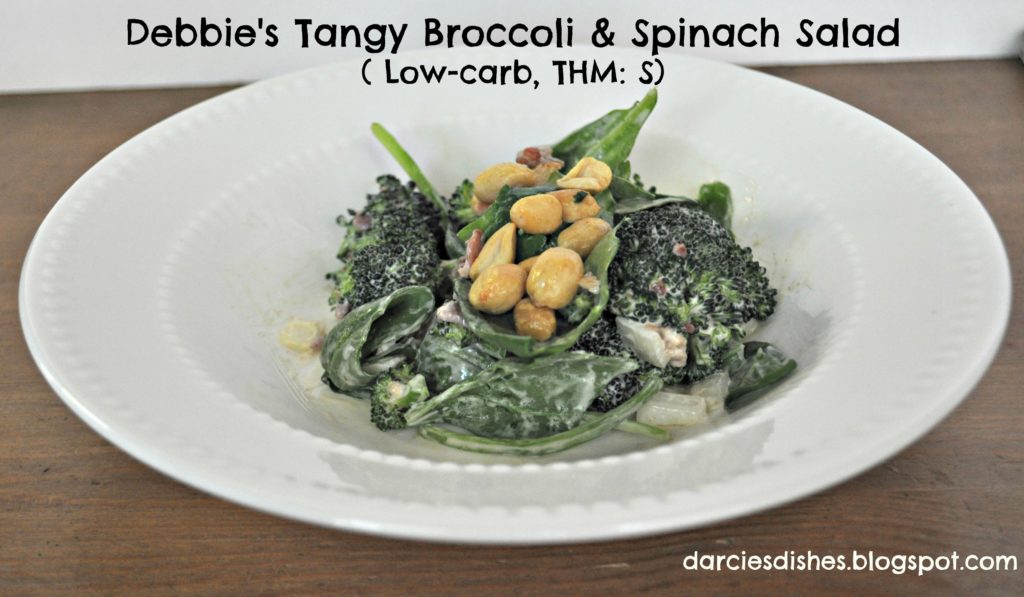 Vegetable Salads:
Creamy Cucumber Salad (FP) from Briana Thomas
Debbie's Tangy Broccoli and Spinach Salad (S) from me, at Darcie's Dish
Easy Peasy Pea Salad (S) from Oh Sweet Mercy
Grilled Romaine Salad (S) from Wonderfully Made and Dearly Loved
No Pasta Salad (S) from The Coers Family
Old Fashioned Turnip Salad (S) from Wonderfully Made and Dearly Loved
Simple Spinach Salad (S) from Nana's Little Kitchen
Tomato Cucumber Salad (S or FP) from Gwen's Nest