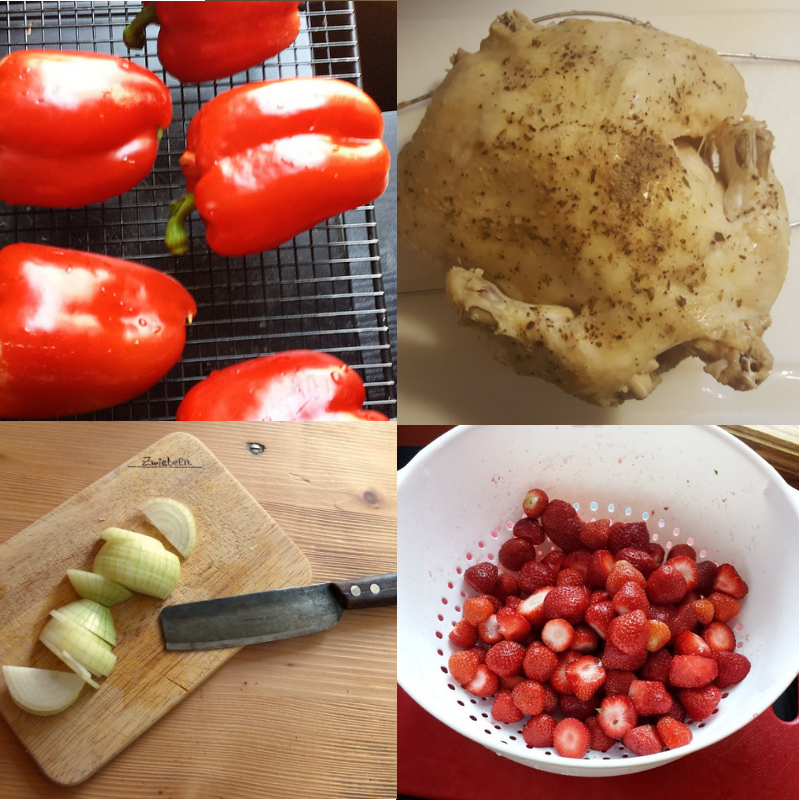 The tip I'm sharing today may just be common sense, but it literally took me years to start doing it. I would haul out all the vegetables and fruit at lunch and dinner and cut and peel them every single day. I would buy the family pack of ground beef or chicken breasts, use what I needed for that day and freeze the rest.
I kept repeating the same things day after day, week after week, year after year. And then finally one day it dawned on me. Why don't I do all the prep work at one time for the whole week, and then just grab what I need throughout the week?
Pin it for later.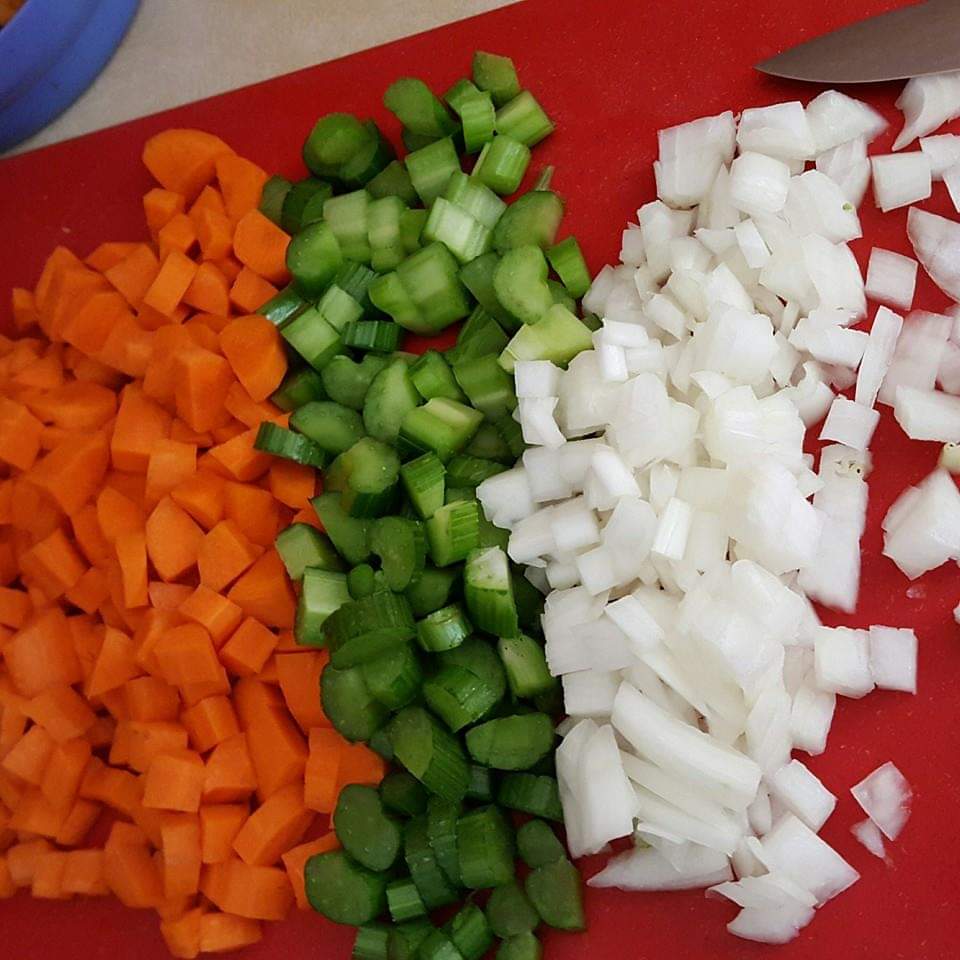 Prep once, eat all week. So what does this mean? I typically grocery shop on Sunday, so Monday is the start of my meal plan. Every Monday, usually between breakfast and lunch I do most of my prep work for the week.
We are a family of 6 (although the baby doesn't eat most of the raw veggies I cut up yet), so in a typical week I will cut and peel 2lbs. of carrots, one package of celery, two bell peppers, six salad cucumbers, one small pack of radishes, a few oranges, and one or two pints of strawberries and a bunch of grapes. I store them in airtight containers, or you can use plastic baggies as well.
Also, I buy the 3-pack of Romaine Hearts and cut two of them into bite-size pieces. To store the lettuce, use an airtight container and place a paper towel on the bottom of the container before adding the lettuce.  This helps to keep the lettuce from turning gross during the week.
I timed myself this past week and all of this prep took 21 minutes. That's definitely quicker than me peeling and cutting things every single day. And as an added bonus, you're only cleaning up the mess once!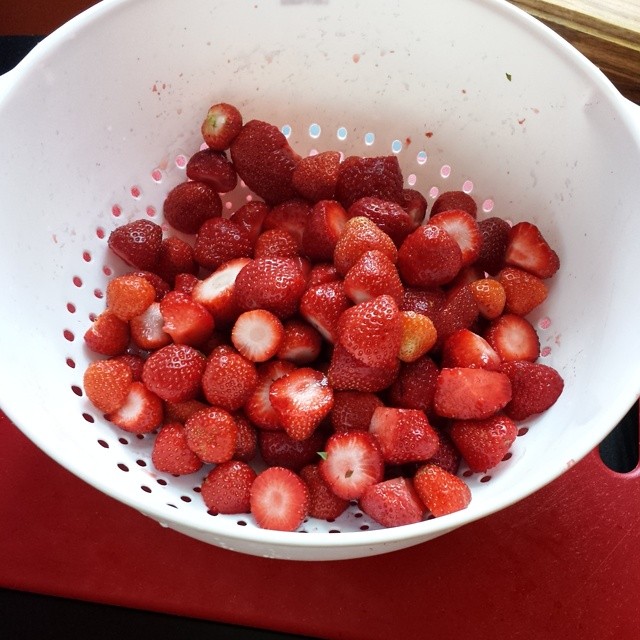 There are some vegetables and fruit that I won't prep ahead. For example, apples, bananas, and potatoes turn brown when exposed to oxygen for longer periods of time. I just prep those as needed.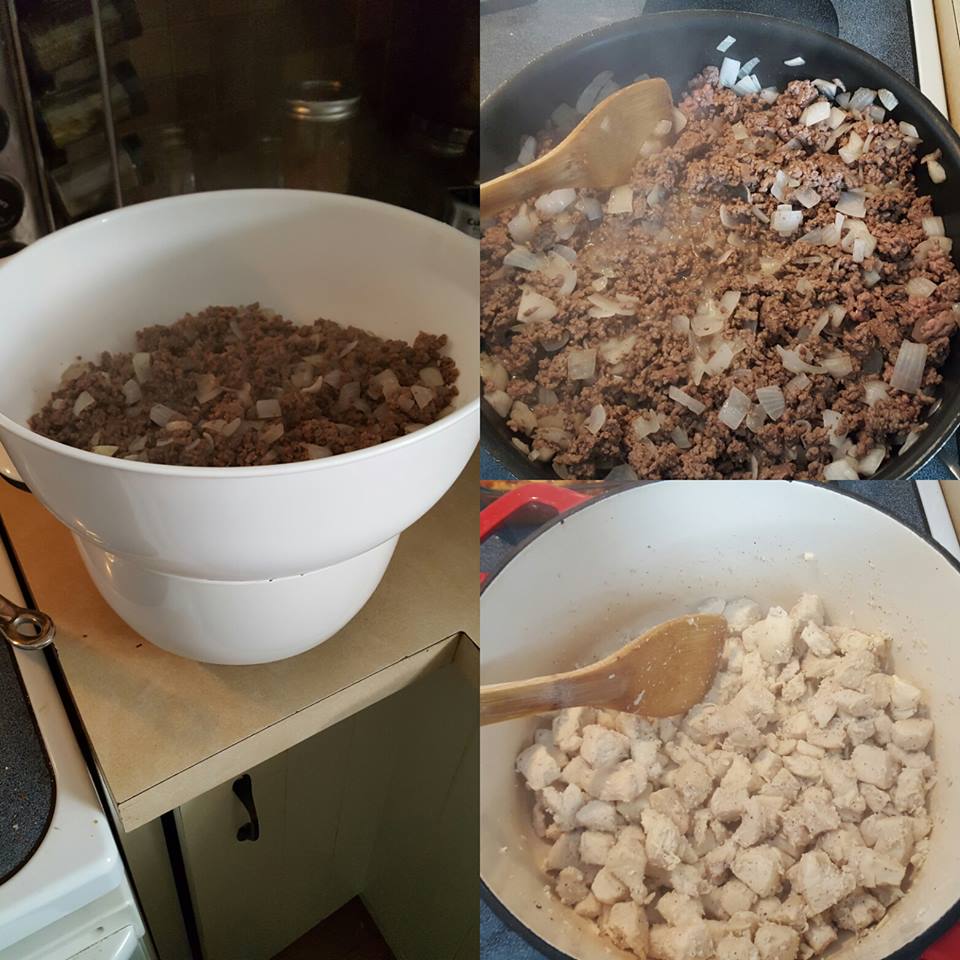 As for meat, I still buy the family packs. However, now I will cook all the ground beef at one time, use what I need for that night, and freeze the rest in 1lb. portions. That way I have meat all ready to go for whenever it's needed. This is especially great for nights that you need a quick meal.
Tacos or stir-fry anyone? Same with chicken. I will dice it all up, cook it at once and then freeze it in 1lb. portions. Or, if you don't need or want diced chicken you can make up a marinade like this one and freeze whole chicken breasts, or thighs, and just defrost it when you need it. Another quick meal!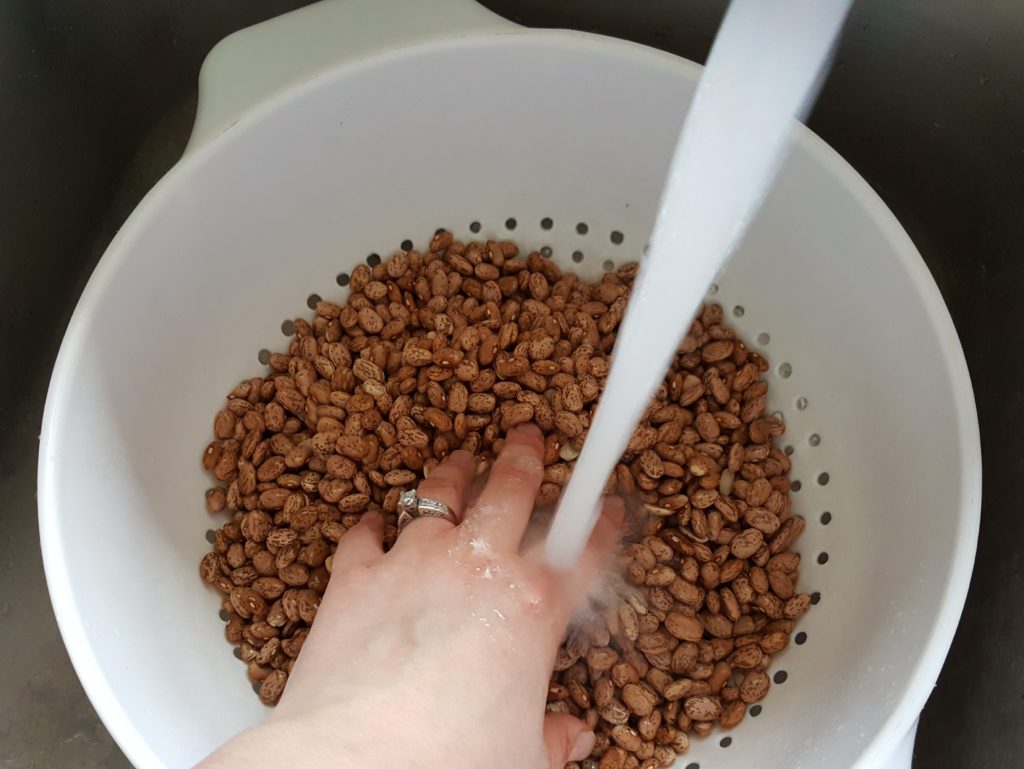 Did you know you can freeze cooked beans? True story! You can cook an entire package of beans, drain off the liquid, let them cool and freeze them in 1 c. portions. Saves you time and money!
Prepping everything all at once not only saves you time, but it will save you money as well. You will be using everything you purchased at the store. Sometimes we buy a bunch of veggies and fruits with the best intentions of eating them, but we get busy or too lazy (yup me too!) about peeling and cutting and let them go to waste.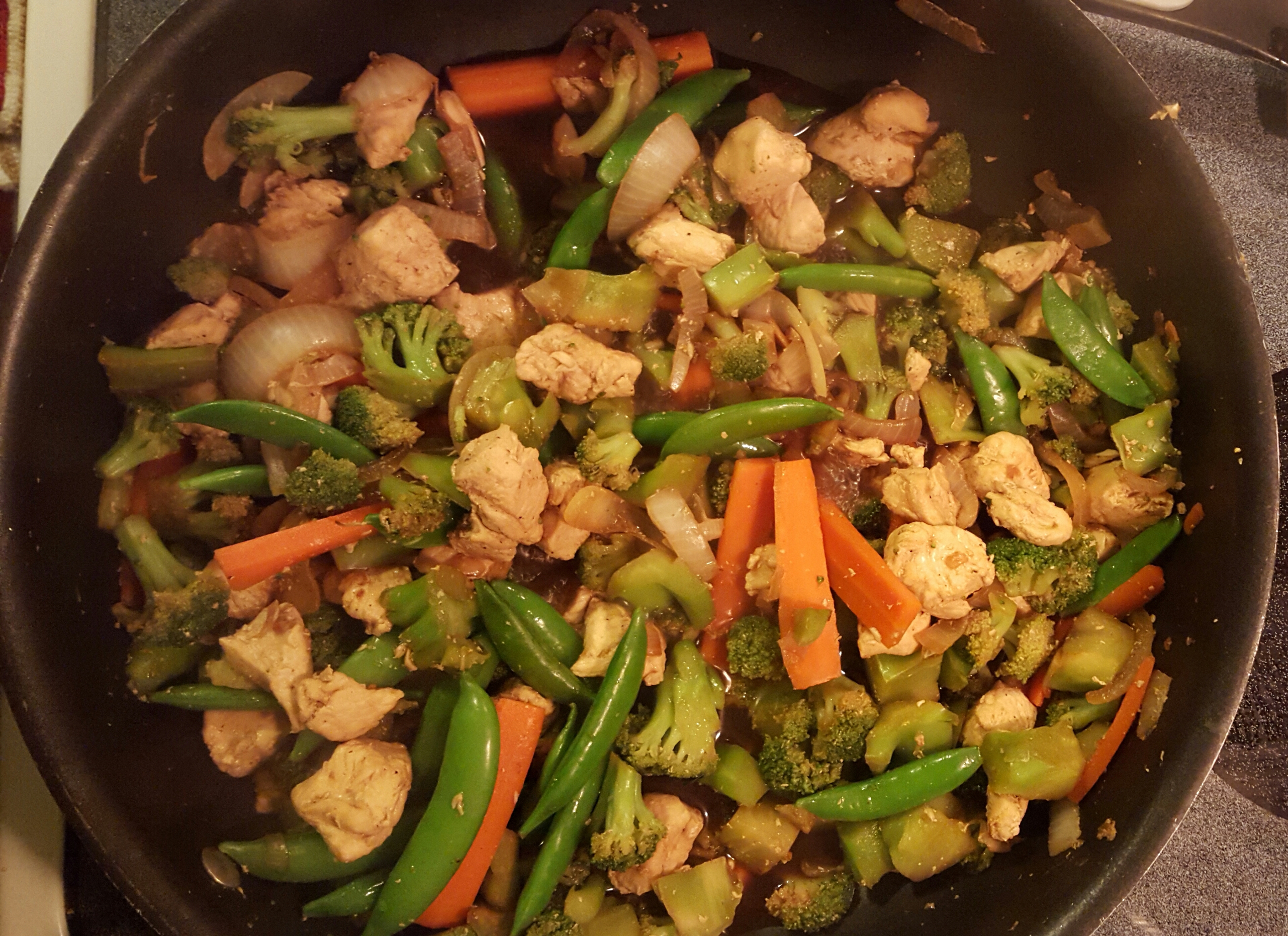 My family always eats much healthier when I have prepped for the week. The kids can just grab some fruit or veggies for a snack, or I can whip up a salad for lunch. If we're in a pinch for dinner I can make a quick stir-fry from the veggies I cut at the beginning of the week, grab some already cooked chicken from the freezer, make a quick sauce and rice and we're ready to go in 20 minutes.
So give it a try. Try prepping the veggies, fruits, and meat you need for a week and I can guarantee that you will eat healthier while saving time and money as well.