I'm starting a new series on the blog – Frugal Accomplishments. Over the years my family has had varying levels of income. During the leaner times, I was forced to learn many new skills and ways to save money.
I'm so thankful for the leaner times, as hard as they were because I feel like I gained so much knowledge that I would never have learned otherwise. Being frugal does NOT mean your life has to be boring and feel restrictive!
I've heard from many of you, that you are in a season of less or are looking for ways to save some money. That's my heart behind this series – sharing ideas on what I do to keep our costs down. My hope is that you can gain some new ideas, and I would love for those of you of the frugal mindset to share your ideas as well in the comments below.
A lot of the ideas I share will be food and Trim Healthy Mama related, but some of them will just be general money saving ideas too. It all adds up on the bottom line!
Here is what I did to save money in the 2nd week of February: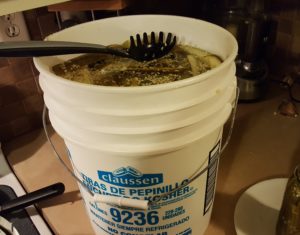 I bought a 5-gallon bucket of pickles from a food co-op. I split them into 18-quart size jars. This will last my family 4-5 months. I already had the canning jars on hand, and the pickles cost $11.41. This breaks down to $0.64/jar. I have been paying $1.69/jar at Aldi, so this saves me $1.05/jar, for a total savings of $18.90!
Cooked all meals at home, except for Valentine's night. My husband and I went out to Qdoba for a B1G1Free.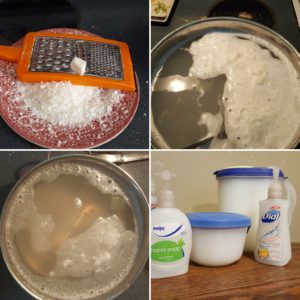 Made a gallon of homemade handsoap 
Made 6 quarts of veggie stock in Instant Pot and Crockpot. I save the ends of my veggies while prepping for the week, keep them in the freezer and then turn them into delicious stock. So simple!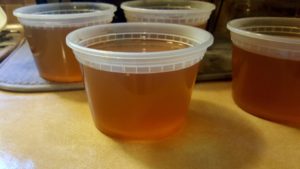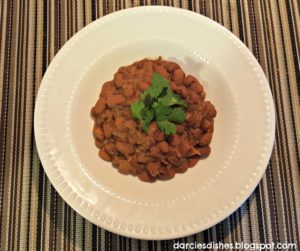 I stayed on budget for my mid-month produce/milk shop
Made sandwich bread for my husband and kids rather than buying store-bought bread
Combined errands around town to save gas and time
Reduced our electric bill by $7 over our January bill
We heated our house with wood, that we procured for free, on the really chilly days
Ate up all the leftovers from the week
Did the initial prep work for our business and personal taxes so the CPA has less work to do
Returned all library books on time! (All you homeschool moms know what an accomplishment that is)
What did you do to save money this week? Share below in the comments. I'm always looking for new ideas!